India
Delhi High Court restores publishers' copyright suit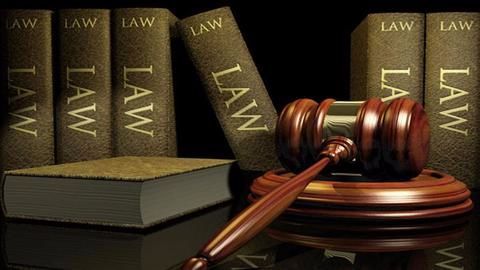 After a group of international publishers filed a plea on a copyright issue, the Delhi High Court restored the publishers copyright suit for trial.
The court stated that the photocopy centre can continue preparing the course packs for students, but directed it to submit a record of the packs every six months.
This gives relief to the foreign publishers', whose books were being photocopied.
In context:
Delhi HC verdict on copyright suit
What is a copyright?

Copyright is the exclusive legal right given to an author, publisher, or the owner of a specific material, to publish, perform or print the piece.
Copyright

International publishers file charges against photocopy centre
Four years ago, international publishers that included Oxford University Press, Cambridge University Press and Taylor and Francis Books filed charges against a photocopy unit in India.
The group of publishers alleged that the photocopy centre, Rameshwari Photocopy Service in Delhi University was selling photocopies of their textbooks.
The court had, in 2012, placed an interim order to ban the shop from photocopying the books.
Love India news?


Stay updated with the latest happenings.
16 Sep 2016

Delhi High Court rejects foreign publishers' plea
In September this year, the Delhi High Court lifted a ban on a photocopy shop in Delhi University, rejecting a plea from international publishers against photocopying their books.
The decision, a boon to students, saw the High Court reject it under grounds that the literary pieces do not give 'absolute ownership' to the authors.
This would enable the students to continue photocopying their textbooks.
Publishers appeal against HC order

"We have carefully considered the Hon'ble Delhi High Court's judgement, dated September 16, and have decided to file an appeal against this judgement," said a joint statement from the publishers.
09 Dec 2016

Delhi High Court restores publishers' copyright suit
10 Mar 2017

Oxford Cambridge to drop suit against DU photocopier
Sources stated that the Oxford University Press, Cambridge University Press, and Taylor and Francis have filed an application with the Delhi HC to withdraw as plaintiffs in the lawsuit against Rameshwari Photocopy Service.
They had sued the shop for selling photocopies of parts of their books to students.
However, they withdrew saying it was incorrect to engage in a legal battle with educational institutions.