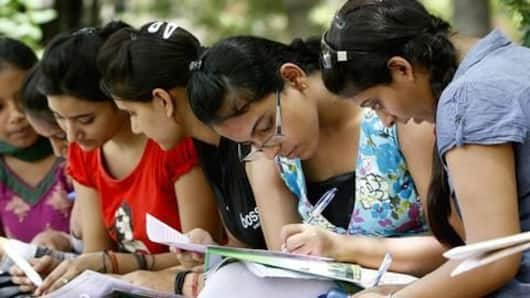 #CareerBytes: What not to read for UPSC CSE Prelims exam
Reading about topics that are not in the UPSC syllabus
Before starting the preparation for Prelims, candidates should know the topics given in the UPSC syllabus. This will help them cover the entire syllabus and avoid unnecessary topics or subjects that are not in the syllabus, which are irrelevant for the exam.
Also, they should prioritize topics as per the weightage and the latest questioning trends rather than studying them blindly.
Do not read too many books for the same topic
The UPSC syllabus is huge and covers a lot of concepts and topics. While candidates are required to have an idea about all the topics, they should avoid studying too much in depth.
Some books are of an advanced level and will consume unnecessary time; so, these should be avoided. Also, candidates shouldn't read too many books or resources for a single topic.
Love India news?
Stay updated with the latest happenings.
Yes, notify me
#3: Avoid books that are irrelevant from UPSC exam perspective
Apart from books for different subjects, aspirants should also go through books for general reading, learning about diverse topics and issues, and improving communication skills, reasoning and analytical ability, and decision-making skills. However, candidates should not read irrelevant books, especially fiction, to avoid wasting time.
Do not read unnecessary material provided by random websites
While preparing for Prelims, candidates can take help of websites that provide study material, previous question papers, test series, current affairs, and other exam preparatory material.
However, they should understand that the Internet is a vast ocean and wisely choose the resources which they feel are important for Prelims. They should avoid following too many websites and random sources while preparing.
#5: Avoid reading news not related to Prelims syllabus
Reading newspapers and magazines is an indispensable part of UPSC preparation; they help candidates know current affairs, learn about diverse topics/issues, and improve knowledge. However, aspirants must avoid reading irrelevant news topics, including entertainment, fashion, crime, art, sports, business (unless it's relevant) among others.
Does the UPSC Prelims exam repeat questions from the previous year?
Asked 2019-03-15 16:17:03 by Namrata Biya
Answered by NewsBytes
Yes, there are chances that UPSC will repeat its questions in Prelims as well as in Mains from the previous year.
Does the UPSC syllabus change every year?
Asked 2019-03-15 12:34:00 by Fanfight predictions
Answered by NewsBytes
No, the UPSC syllabus does not change every year.
What is the syllabus of UPSC?
Asked 2019-03-14 22:22:54 by SUJATA KUMARI
Answered by NewsBytes
The syllabus of UPSC is divided into two parts: Prelims and Mains. In Prelims, two compulsory questions of 200 marks each will be asked, i.e. General Studies 1 and General Studies 2, which will comprise of subjects like History, Politics, Social Development etc. In UPSC, the Mains consist of nine papers, i.e. two optional subjects, four general studies, one essay, and one English paper.
Can you suggest some economics books for UPSC preparation?
Asked 2019-03-14 17:45:45 by Amrutha Ammu
Answered by NewsBytes
The books you can study to prepare economics for the UPSC exam are (1)Indian Economy by Ramesh Singh, (2)Indian Economy Key Concepts by Sankarganesh K, (3)Datt and Sundaram's Indian Economy, and (4)Indian Economy by Uma Kapila.
Is it enough to read NCERT books to crack civil services Prelims exam?
Asked 2019-03-14 13:48:20 by Rishika Rani
Answered by NewsBytes
No, NCERT is not enough to prepare for CSE-Prelims. You should read other general aptitude books also. The important topics you should read for Prelims are (1) Plans and policies by NITI Aayog, (2) New Aviation policy, (3) Latest bills and Acts, (3) Latest schemes by central and state governments, (4) Details about budget, Rafale deal and GST, and (5) Latest terrorist attacks.