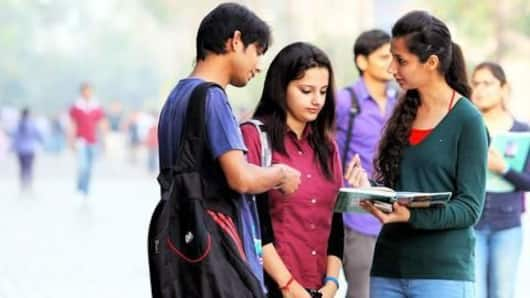 #CareerBytes: Websites that provide best test series for NEET
The National Eligibility cum Entrance Test (NEET-UG) is the gateway to admission to undergraduate programmes at prestigious medical colleges.
It is a tough exam and aspirants can take help of online test series to give a boost to their exam preparation process, improve their performance, and get acquainted with the exam pattern too.
Here are some websites that offer test series for NEET.
Embibe and AskIITians offer NEET test series
Embibe is one of the best websites for online learning and entrance exams. It offers free NEET Mock Test Series comprising chapter-wise tests, full-length tests, revision tests, etc.
AskIITians is another leading online platform for online coaching for engineering and medical entrance exams among others. It offers one-year and two-year All-India Test Series Programs for NEET/AIIMS/JIPMER priced at Rs. 5,100 and Rs. 9,000 respectively.
CareerOrbits and Etoos India for NEET test series
CareerOrbits is one of the most popular websites for medical entrance preparation. It offers various NEET Test Series, including different programs (Fully Solved, Mega Series, and Ultra Series) ranging from Rs. 2,250 to Rs. 11,250.
Etoos India is also considered one of the best websites to prepare for various entrance exams. It has a number of medical entrance test series ranging between Rs. 1,100-6,000.
Love India news?
Stay updated with the latest happenings.
Yes, notify Me
Test series by NEET Prep and NEET Patshala
NEET Prep is a popular online platform dedicated to NEET preparation. It offers online test series for NEET designed by experts. NEET Prep has both paid and free online test series.
NEET Patshala is another NEET-dedicated website that provides test series. Apart from free tests, the platform has test packages for NEET 2019 and NEET 2020 for Rs. 2,000 and Rs. 4,000, respectively.
#4: Career Launcher's NEET Online Test Series
Career Launcher is another popular online coaching platform of various entrance and competitive exams, including NEET, in the country. For NEET aspirants, it offers NEET Online Test Series comprising full-length tests, chapter tests, mocks, etc. priced at Rs. 2,359.
When will NEET 2019 be conducted?
Asked 2019-03-15 16:24:33 by Chirag Malhotra
Answered by NewsBytes
The undergraduate National Eligibility cum Entrance Test or NEET (UG) exam will be conducted by the National Testing Agency (NTA) instead of CBSE from 2019 onwards. The medical entrance examination is scheduled for May 5, 2019.
What are some good apps and YouTube channels for medical aspirants?
Asked 2019-03-15 16:24:33 by Vivaan Trivedi
Answered by NewsBytes
There are many mobile apps and YouTube Channels to help aspirants prepare for medical entrance exams. Some good mobile apps include: BYJU's, Toppr, EduRev NEET, NEET Prep, NEET Preparation 2019 Offline, Youth4work's NEET MBBS Entrance Prep, and Moducation's Mock Practice Tests. Here are 5 good YouTube Channels: Aim 4 AIIMS/NEET, Biomentors Classes Online, Vipin Sharma Biology Tutorials, and BeWise Classes.
Can you give some tips to prepare for medical entrance exam?
Asked 2019-03-15 16:24:33 by Ajay Jain
Answered by NewsBytes
Medical entrance exams such NEET are considered tough. Aspirants can follow these tips to prepare for the exams: Know the latest exam syllabus and pattern. Adopt a smart way of study and create a solid preparation strategy. Understand the concepts for in-depth learning rather than mugging up. Revise the concepts and topics regularly. Practice previous years' question papers and practice question papers.
When is AIIMS MBBS exam in 2019?
Asked 2019-03-15 16:24:33 by Aadhya Sarin
Answered by NewsBytes
The AIIMS MBBS entrance exam will be conducted on 25-26 May 2019. For other important dates and details, aspirants can visit the AIIMS exams website.