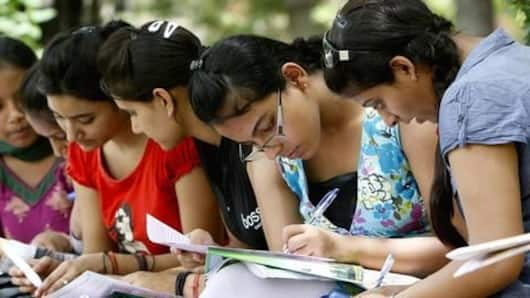 #CareerBytes: Tips to remember while making UPSC IAS preparation notes
The UPSC Civil Services Examination (CSE), popularly known as the IAS exam, is one of the toughest examinations. However, with the right preparation, one can crack the exam.
Note-making is an important part of the UPSC CSE preparation process. It helps in understanding a topic clearly and also in quick revision and better retention.
Here are some tips for making notes for UPSC preparation.
Keep separate notebooks for each subject, organize notes properly
The first and most important thing to do for effective note-making is maintaining separate notebooks for each and every subject or paper.
If not separate notebooks, one must at least keep a book with separators for different subjects. Organizing notes in a proper manner is very important for exam preparation.
One should try to follow the Q&A format for notes as much as possible.
#2: Don't take notes blindly, focus on what you're writing
For taking notes during in classroom, aspirants should avoid writing blindly whatever the teacher is dictating and instead understand the concept first properly. They should focus on what the teacher is explaining, be an active listener, and then note down whatever they have understood.
Love India news?
Stay updated with the latest happenings.
Yes, notify me
Handwritten notes or E-notes: Which is better?
When it comes to note-making, many UPSC aspirants have a common question of whether handwritten notes are better or E-notes.
However, both handwritten notes and E-notes are good in their own way. While handwritten notes are good for better retention, E-notes are good for quick, easy revision anytime, anywhere. One can access E-notes at their convenience from any device without worrying about losing them.
Make sure your notes are crisp and clear
Aspirants should prepare notes that are crisp and clear and avoid using long and complex sentences or words. Self-prepared notes should be concise and contain only important information; one can use symbols, abbreviations, etc. to streamline the notes.
Mind mapping to visually organize information and preparing charts, flash cards, and diagrams can help remember important concepts, figures, definitions, historical events, and other data.
#5: Make notes that are relevant for the exam
Many aspirants tend to make lengthy notes. However, it is essential to prepare notes that are relevant from the exam point of view. Notes should be made as per the syllabus requirement. One must avoid including irrelevant stuff while making notes.
Can we clear UPSC by self-study?
Asked 2019-03-16 18:54:01 by Samantha Bharadwaj
Answered by NewsBytes
Yes, you can clear the UPSC exam by self-study. You can do self-study by following these simple steps: (1) Go through the UPSC syllabus to know what you have to cover and how you'll do it, (2) Make a timetable and strictly follow that, (3)Make notes by reading NewsBytes and other newspapers daily, and (4)Read the NCERT book from class 8-10.
How to start preparing for the UPSC exam?
Asked 2019-03-15 19:54:38 by Ridhi Dutta
Answered by NewsBytes
You can start preparing for the UPSC exam by reading these topics (1) Plans and policies by NITI Aayog, (2) New Aviation policy, (3) Latest bills and Acts such as GST, Triple Talaq and Constitution (Amendment) Bill, (3) Latest schemes by central and state governments, (4) Details about budget, demonetization, and GST, and (5) Mou and agreements signed with the US and neighboring countries.
What are some good books for UPSC preparation?
Asked 2019-03-15 19:54:38 by Vivaan Sarin
Answered by NewsBytes
Some good books that you can read to prepare for the UPSC exam are (1) NCERT book set from Classes 6-10 (2) History of Modern India by Bipin Chandra, (3) Geography of India by Majid Husain, (4) Indian Economy by Ramesh Singh and (5) Manorama Yearbook.
What are some useful YouTube channels to prepare for the UPSC exam?
Asked 2019-03-15 19:54:38 by Navya Nair
Answered by NewsBytes
Some of the best YouTube channels to prepare for UPSC are (1) Unacademy, (2) Vision IAS, (3) Study IQ Education, (4) Rau's IAS, (5) Study IAS classes.
How many times can one person appear for the UPSC exam?
Asked 2019-03-15 19:54:38 by Pari Rodrigues
Answered by NewsBytes
The maximum age limit and the number of attempts to appear for the UPSC exam are as follows: (1) General- 32yrs and 6 attempts, (2) OBC- 35yrs and 9 attempts, (3)SC/ST- 37yrs & unlimited attempts, and (4)Physically handicapped- 40yrs and 9 attempts.