India
Letter demands Rs.50 crore from Eastern Railway; threatens CM Banerjee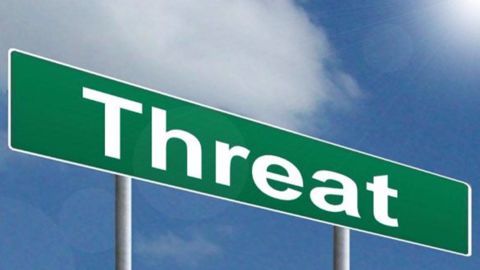 A letter reached the Eastern Railway headquarter demanding Rs.50 crores.
The letter threatened to harm the passengers in Howrah division and CM Mamata Banerjee if demands weren't met.
Eastern Railway officials beefed up security at important stations and Howrah.
The police commenced probe into the letter and sent it for analysis.
In context:
JeM threatens to blow Howrah, Mamata Banerjee
Introduction

India's high-tech rail zone- Eastern Railways
The Eastern Railway (ER) is amongst the 16 zones of Indian Railways and is the largest and most high-tech zone.
Headquartered in Fairley Place, Kolkata it has 4 divisions: Howrah, Malda, Sealdah, and Asansol.
On 7 December, South Eastern Railway (SER) revealed that it had recorded an "11.29 per cent growth in first eight months of this fiscal year (April-November -2016-17)".
13 Dec 2016

Letter demands Rs.50 crore from Eastern Railway; threatens CM Banerjee
Love India news?


Stay updated with the latest happenings.
13 Dec 2016

JeM takes responsibility for the letter
The letter addressed to the General Manager of the Eastern Railways threatening life and property damage was sent by terror outfit Jaish-e-Mohammad.
In the letter, the person had called himself Shri SC Das asking the Eastern Railways to arrange the money "failing which lakh of people will be killed in an IED explosion at Howrah Railway station".
Jaish-e-Mohammed

Jaish-e-Mohammed

or "The Army of Muhammad" is a Pakistan-based terrorist group that wants to separate Kashmir from

India

. It has been banned in Pakistan since 2002 and entitled as a terrorist organization by Australia, Canada, India, UAE, UK UN and the US.
The Sender

Sender of the letter calls himself an ex-Doordarshan director
The sender said he was a retired director of Doordarshan.
He further said that he was providing shelter to terrorists in his 'fifty' residential plots which were bought during his tenure at Doordarshan.
The sender also warned against any 'extra smart work' from the police's side which would result in the death of lakhs of people in Howrah Zone.