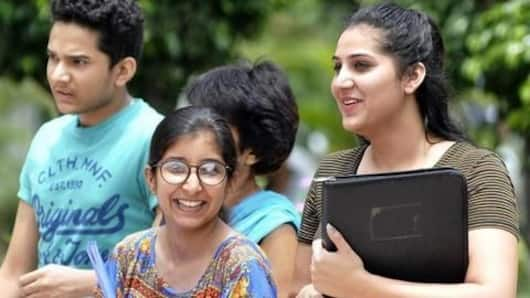 #CareerBytes: What is the difference between CA and ICWA?
Different levels and duration of the courses
Chartered Accountancy course is divided into three stages: the Common Proficiency Test or CPT, Intermediate Course or IPCC, and the Final course. After Class 12, the minimum duration of the CA course is four-and-a-half years.
Similarly, Cost Accountancy course has three stages: the Foundation course (minimum 8 months duration), Intermediate course (minimum 10 months duration), and the Final examination minimum 18 months duration).
Eligibility criteria for CA and CWA courses
CA: Those who have passed Class 12 (or equivalent) from any stream from a recognized education board and have registered with ICAI for Common Proficiency Course (CPC) are eligible to apply for the Common Proficiency Test (CPT), the entry-level CA course test.
CWA: Those who have passed Class 10 are eligible for ICWA Foundation course; for Intermediate course, candidates must have passed Class 12.
Love India news?
Stay updated with the latest happenings.
Yes, notify me
Scope and career prospects of CAs and CMAs
Chartered Accountants (CAs) are involved in various roles. They have a wide-range of job options with companies; they can also practice privately. CAs can do cost auditing, statutory auditing, tax-auditing, banking, etc.
Cost and Management Accountants (CMAs) can join companies or take up consultancy work with firms. With experience, they can become Financial Controllers, Chief Accountants, Cost Controllers, Marketing Managers, or Chief Internal Auditors.
Job profiles of Chartered Accountants, Cost Accountants
Chartered Accountants are involved in accounting, auditing, and taxation. They are responsible for an organization's core accounting work. They analyze financial risk factors, look after taxation and auditing, and design an efficient financial system for an organization.
Coming to Cost and Management Accountants (CMAs), they look after the costing part of an organization's finances. They look after cost management, cost-controlling, and profitability of projects.
What about the difference in salary?
According to salary-comparison website PayScale, at the entry-level, a Chartered Accountant (CA) can expect an average pay of up to Rs. 6.42 lakh per annum. On the other hand, the average salary for Cost and Management Accountant (CMA) is Rs. 4 LPA at the entry-level.
How can I apply for CMA course?
Asked 2019-03-20 23:06:17 by Adhuaith Babu
Answered by NewsBytes
To apply for the CMA course, you have to first register on the official website of ICMAI (Indian Institute of Cost Accountants of India). The registrations are open throughout the year.
After which class can we start the CA course?
Asked 2019-03-20 14:00:02 by Amajd Khan
Answered by NewsBytes
You can start the Chartered Accountancy course after the 12th class. After Class 12, the minimum duration of the CA course is four-and-a-half years.
What are the various subjects under Chartered Accountancy and Cost Accountancy?
Asked 2019-03-20 13:47:11 by gourav sharma
Answered by NewsBytes
The subjects for Chartered Accountancy are economics, management, accounting, laws and ethics, business mathematics and statics, direct and indirect taxation, company accounts and audits, corporate laws, Strategic Performance Management, financial analysis and business evaluation. Subjects for Cost Accountancy are Income Tax Act, Tax management and Liability, Customs Laws, Direct Tax Laws, International Taxation.
How can I apply for the CA CPT exam?
Asked 2019-03-20 10:37:25 by Sayani Das
Answered by NewsBytes
After this year, the CA foundation will conduct a single entry-level examination. It will not conduct the CPT exam. An applicant for admission to CPT 2019 is required to apply online at http://icaiexam.icai.org from 4th April to 24th April 2019 (without late fees) and up to 2nd May 2019 (with Late Fees of Rs. 600/- for Indian & Kathmandu Centers and $10 for Foreign-centers).
What are the career options after becoming a Chartered Accountant?
Asked 2019-03-20 08:53:02 by Aditya Matale
Answered by NewsBytes
The job options after becoming a CA are (1)ICAI membership, after which you can practice CA, (2)Banking sector, (2)Independent professional practice, (3)Corporate world, (4)Government/Semi-government organization. One can work in the capacity of a Finance Manager, Accounts Manager, Internal Auditor and later on, climb up to the levels of the company's Financial Controller, Advisor, Director, CFO, Head of Finance or even the CEO.