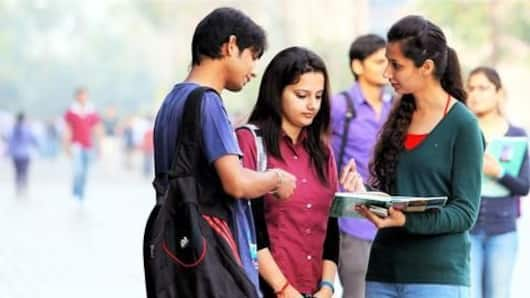 #CareerBytes: Alternate options for those who didn't clear engineering entrances
In India, most science students opt for engineering after Class 12. A career in engineering is preferred by many as it offers an exciting variety of job opportunities.
Every aspirant appears for numerous engineering entrance exams, but not everyone can crack these. Those who haven't cleared these entrances might feel dejected, but they must instead focus on other opportunities.
Here are some alternate options.
Go for private universities or colleges for engineering
Those who are passionate about engineering but haven't cleared national-level engineering entrance exams can appear for state-level ones or go for private universities, colleges, or technical institutes.
Several private institutes conduct their own entrance exams, which are generally not as difficult as national-level exams.
Some colleges admit candidates through management quota or direct admission based on merit. However, choosing a good college is essential.
Opt for a professional degree in science related field
Students should also realize that engineering isn't the only professional course related to science. There are a number of courses they can join that are related to their subjects like science and math.
Some of the popular courses include Bachelor of Science (BSc) in Mathematics, Physics, or Chemistry, Bachelor of Computer Applications (BCA), Bachelor of Architecture (B.Arch), and Bachelor of Design (B.Des) among others.
Love India news?
Stay updated with the latest happenings.
Yes, notify Me
One can also explore other interesting options
Science students can also explore interesting options other than engineering or science-related ones as there are a number of exciting opportunities and other avenues.
Those who have completed Class 12 in the PCM stream can go for degree courses, diplomas, or certificate courses in Business and Management, Commerce, Accounts and Banking, Law, Humanities, Fashion Designing, Hospitality, Arts and Languages among others.
Drop a year, and give engineering entrances another try
Candidates who haven't cleared engineering entrances might think it's the end of everything.
Instead of feeling low, it's important to think about what needs to be done next.
If they are really interested in engineering and don't want to go for other options, they can drop a year and give these entrances another try. However, they should work on their weaknesses before appearing again.
What are some good apps for JEE aspirants?
Asked 2019-03-26 03:19:10 by Ankita Sharma
Answered by NewsBytes
Here are some apps every IIT JEE aspirant should have: Toppr, Toppr Learn, IIT JEE Previous Year Papers, Formula Deck, IIT JEE Video Lectures, and EduRev.
What are some last minute tips for JEE Main candidates?
Asked 2019-03-26 03:19:10 by Reyansh Tambe
Answered by NewsBytes
Some last-minute tips for JEE Main: Revise all topics in Mathematics, Physics, Chemistry; concentrate on important formulae, theorems, reactions. Focus on important topics as per weightage. Don't study any new topic at the last minute. Focus on your strengths; don't get demotivated. Practice and revise as much as you can. Last but not least, maintain good health and take regular breaks to remain stress-free.
Can you suggest some websites for JEE mock tests?
Asked 2019-03-26 03:19:10 by Trisha Dasgupta
Answered by NewsBytes
JEE aspirants should take mock tests to understand the exam pattern, improve performance, and get a good rank. Here are 5 websites to download JEE mock tests: Disha Publication, National Testing Agency (NTA) website, JEE Main Guru, BYJU's, and Exam Race.
How to manage time between JEE preparation and Class 12 board exams?
Asked 2019-03-26 03:19:10 by Surabhi Dutta
Answered by NewsBytes
To balance Class 12 boards as well as JEE preparation, follow these simple steps: (1) Decide the number of months you'll dedicate to the board exams and JEE exams, (2) Prepare a study chart and set daily small goals to achieve in time, and (3) Try to focus on board exams first as they will also provide basics on several topics.