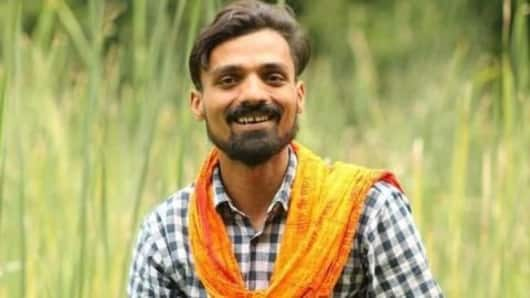 BHU student shot dead on campus, police arrest four
A student of Banaras Hindu University in Uttar Pradesh was shot dead by bike-borne assailants on Tuesday evening, police confirmed.
The student, identified as Gaurav Singh, was rushed to the trauma center after the incident and he reportedly breathed his last at 1:30 AM on Wednesday.
Police have launched an investigation and arrested four people. The campus witnessed tensions after the incident.
Here's what happened.
Gaurav was shot by bike-borne assailants
Gaurav, believed to be in his early 20s, was standing outside the gates of Birla Hostel around 6:30 PM when he was attacked.
While some reports claimed he was chatting with friends, others suggested Gaurav was crossing the street at the time of the incident.
Four men rained bullets on Gaurav and fled from the spot. He sustained wounds in his stomach.
Gaurav was accused of violence during protest in BHU
The deceased was pursuing MCA from the reputed varsity but was reportedly suspended in 2017 for protesting in the campus.
To recall, dozens of BHU students had complained against an alleged eve-teasing incident and were reportedly lathi-charged. Many students and a couple of journalists got injured in violent protests.
Gaurav allegedly helped in burning a bus and was suspended thereafter.
Love India news?
Stay updated with the latest happenings.
Yes, notify Me
All angles are being investigated: Senior police officer
According to police, ten bullets were fired at Gaurav. Four people have been arrested.
"It seems there was some personal enmity that has led to the killing. We are investigating all angles. The case of murder has been filed," Anand Kulkarni, chief of Varanasi police, told NDTV.
The FIR was filed by Gaurav's father Rakesh, who reportedly works at the varsity.
Tensions rose in campus, police asked students to stay calm
Meanwhile, tensions increased in the campus after the incident. BHU students, including Gaurav's friends, got into a scuffle with security personnel late at night over the lack of security.
A large contingent of police was deployed in and around the campus and officers asked students to stay calm.
Separately, BHU spokesperson Rajesh Singh assured that police was "actively" investigating the incident.
Who is Gaurav Singh?
Asked 2019-04-03 10:29:09 by Saanvi Bose
Answered by NewsBytes
Gaurav Singh was an MCA student at BHU who was shot at on April 2, 2019. He died at the hospital.
Who attacked Gaurav Singh?
Asked 2019-04-03 10:29:09 by Surabhi Rodrigues
Answered by NewsBytes
Gaurav Singh was attacked by bike-borne assailants on April 2. He was inside the BHU campus.
Why was Gaurav Singh suspended from BHU?
Asked 2019-04-03 10:29:09 by Muhammad Mistry
Answered by NewsBytes
Gaurav Singh was accused of trying to burn down a bus during BHU protests in 2017. Hence, he was suspended.
Have police arrested anyone?
Asked 2019-04-03 10:29:09 by Trishla Mehra
Answered by NewsBytes
Yes. 4 people have been arrested. Police said it looked like a case of personal enmity.