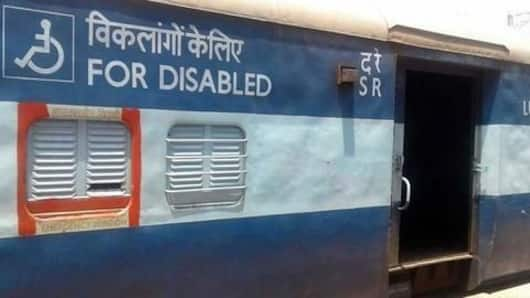 2 held for travelling in train on fake disability certificate
Two persons were arrested for allegedly availing train travel concessions by submitting fake disability certificate in Thane district of Maharashtra, police said today.
The railways provide concessional tickets to persons with disabilities.
One of the accused, Ramesh Ahuja, recently booked his ticket in the Jaipur-Pune Express train by submitting a copy of the disability certificate purportedly issued by a city-based government hospital, said official.
Inspection staff found Ahuja, his attendant traveling in general coach
During verification, the Central Railway's vigilance-wing found the certificate to be fake, an official at Mahatma Phule police station, Kalyan Town, Thane, said.
As the train reached Vasai yesterday, the railways' inspection-staff found Ahuja and his attendant, Nandlal Kasturi, traveling in a coach meant for general passengers, he said.
They were subsequently arrested and booked under IPC sections for cheating and forgery, he added.