India
Hong Kong withdraws visa-free entry to Indians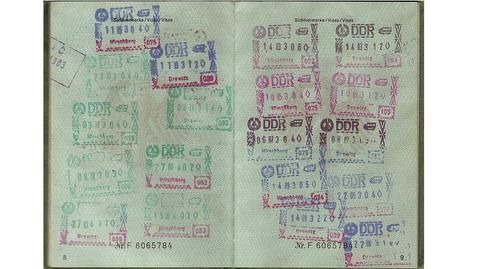 Indians will no longer be able to travel to Hong Kong without a visa.
Hong Kong has just withdrawn the visa-free facility for Indians and they will now be required to complete a pre-arrival registration online from January 23, 2017 before they can visit Hong Kong.
This decision will impact nearly half a million Indians who visit Hong Kong for business, holidays and trade.
In context:
Hong Kong revises visa rules for Indians
About

Hong Kong's visa free facility for Indians
Hong Kong, a former British-colony and a Special Administrative Region under China has until now permitted Indians to enter the region with a valid passport but without a visa for a period of 14-days.
However, the authorities claim that it was being misused as asylum-requests were steadily on the rise from Indians.
Asylum seekers were provided free food and stay until asylum-applications were processed.
Love India news?


Stay updated with the latest happenings.
21 Dec 2016

Hong Kong withdraws visa-free entry to Indians
Reaction

India's take on policy change
Indian officials are of the view that 'increase in asylum-seekers' is a pretext to withdraw the policy.
They believe that a major change like this is could be a consequence of pressure from China given that half a million Indian visitors are the largest spenders.
Officials claim that they offered to take back Indians seeking asylum, however Hong Kong went ahead with the decision.
Ma Chi-ming of HK's Immigration department

"We picked India as a testing point as it was one of the major source countries. We do not rule out extending the

scheme

to other countries in the future." He added that the new measure was a pilot scheme and would be reviewed post-launch.