India
261 held in Gujarat liquor raid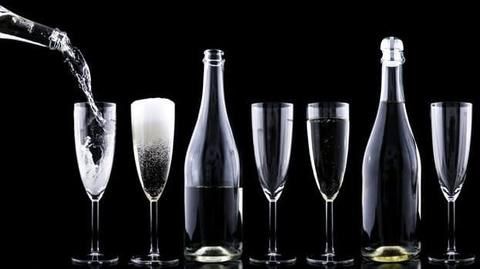 Late Thursday night, the Gujarat police raided a high-profile pre-wedding party at a farmhouse in the city's outskirts, Sevasi.
Liquor bottles worth Rs.1.70 lakh were seized from the farmhouse owned by Jitendra Shah, an industrialist who owns the Shilchar group.
The seizure included 103 bottles of whiskey and 116 bottles of beer.
80 luxury cars were confiscated, the value of which was Rs.18 crore.
In context:
Liquor raid in Gujarat
Background

The Bombay Prohibition Act, 1949
The Bombay Prohibition Act was enforced at the demise of Mahatma Gandhi in the year 1949.
This Act promoted the prohibition of alcohol in the Bombay state (Gujarat+Maharashtra).
After the bifurcation of Gujarat and Maharashtra in 1960, Maharashtra issued licenses for distribution and sale of alcoholic beverages but the law is still active in Gujarat.
That is why Gujarat is a 'dry' state.
The Bombay Prohibition (Gujarat Amendment) Act, 2009

The Bombay Prohibition (Gujarat Amendment) Act, 2009 is an act of the Gujarat Legislative Assembly prohibiting the manufacture, sale, purchase or distribution of spurious liquor.
Love India news?


Stay updated with the latest happenings.
15 Dec 2016

Gujarat government clears ordinance, toughens Prohibition Act
On 15th December 2016, the Gujarat government cleared an ordinance which proposed to tighten the regulations surrounding the sale and consumption of alcohol in the state.
It was passed in a state Cabinet meeting chaired by CM Vijay Rupani.
The ordinance proposed 10 years of imprisonment for those involved in the sale and purchase of liquor and a maximum penalty of Rs.5 lakh.
Information

Details of the ordinance
The ordinance proposed 7-year imprisonment for government officials involved in violating the Prohibition Act along with a fine of Rs.1 lakh.
Those assisting the operators of liquor dens would face a maximum imprisonment of 10 years and penalty up to Rs.1 lakh.
Those obstructing the police in initiating the Prohibition Act could be imprisoned for 5 years and pay Rs.5 lakh as penalty.
24 Dec 2016

261 held in Gujarat liquor raid
Arrested

Chirayu Amin, ex-chairman of the Federation of Indian Chambers of Commerce and Industry (FICCI) as well as IPL was also arrested. Amin's sons Pranav and Udit were also arrested.