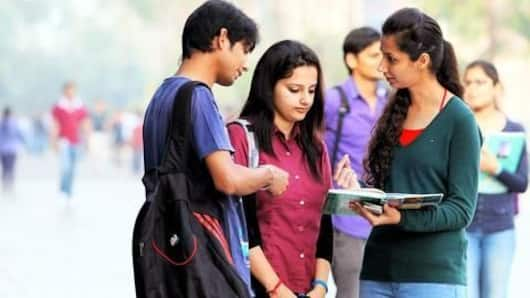 #CareerBytes: Tips to crack medical entrances in the first attempt
Becoming a doctor is the dream of many Class 12 Science stream students and it is one of the most sought-after professions, too.
Every year, lakhs of students appear for undergraduate medical entrance exams, but only those with proper preparation and dedication can crack these exams.
Here are some tips for aspirants to crack medical entrance exams in the first attempt.
Preparing a solid study plan is a must
In order to crack the medical entrance exams in the first attempt, aspirants must first need to create a solid plan to study.
It is very important to have a proper plan to prepare for the exams. Candidates must also start their preparation as early as possible.
This will ensure they have enough time to study and thoroughly revise every topic and avoid trouble.
Know the latest syllabus, pattern; collect good books, material
While having a good timetable is important, medical aspirants should also have a good collection of books, including NCERT books, and study material to clear the exams.
They should know the latest syllabus, exam pattern, and questioning trends and choose books/material accordingly. They should avoid consulting too many reference books and have 1-2 books per topic to avoid confusion while preparing for the exams.
Love India news?
Stay updated with the latest happenings.
Yes, notify me
Solve papers, take mock tests, analyze your performance
Solving previous question papers and sample papers is also necessary to crack the entrance exams in the first attempt.
Aspirants should solve question papers in a timed manner to familiarize with the exam pattern, difficulty level, questioning trends, etc. and manage time better.
They should take mock tests and analyze their performance on a regular basis, identify weak areas, and work on getting better.
Revise every topic several times; focus more on important topics
Medical aspirants should focus on understanding the concepts rather than blindly memorizing them; this will help them retain information for longer.
Prioritizing important topics (as per weightage) and subjects is important, but candidates shouldn't skip any topic/subject.
Aspirants must revise each topic multiple times before the exam. They should prepare short notes while studying for quick revision of the topics and concepts they learn.
When is NEET 2019 going to be conducted?
Asked 2019-04-21 19:44:34 by Shaurya Sarin
Answered by NewsBytes
The National Eligibility cum Entrance Test or NEET (UG) exam will be conducted by the National Testing Agency from 2019 onwards. The medical entrance examination is scheduled for May 5 next year.
What are some tips for medical entrance exam preparation?
Asked 2019-04-21 19:44:34 by Aditya Chopra
Answered by NewsBytes
Medical entrance exams like NEET and AIIMS are considered tough. Aspirants can follow these tips to prepare for the exams: Know the exam syllabus, adopt a smart way of study, and prepare a solid preparation strategy. Understand the concepts for in-depth learning. Revise the concepts and topics regularly. Practice previous years' question papers and practice question papers.
When is AIIMS MBBS exam in 2019?
Asked 2019-04-21 19:44:34 by Pari Jain
Answered by NewsBytes
The AIIMS MBBS entrance exam will be conducted on 25-26 May 2019. For other important dates and details, aspirants can visit the AIIMS exams website.
What are some good apps for medical aspirants?
Asked 2019-04-21 19:44:34 by Amit Rathore
Answered by NewsBytes
There are many mobile apps to help aspirants prepare for medical entrance exams. Some good mobile apps include: BYJU's, Toppr, EduRev NEET, NEET Prep, NEET Preparation 2019 Offline, Youth4work's NEET MBBS Entrance Prep, and Moducation's Mock Practice Tests.