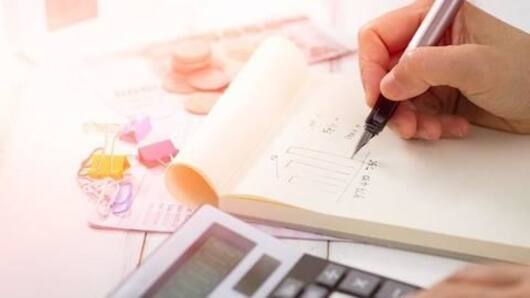 #CareerBytes: Career options one can go for after pursuing CA
Chartered Accountancy (CA) is one of the most sought-after and toughest professional courses in the country.
The Institute of Chartered Accountants of India (ICAI) provides the three-level CA program comprising Foundation, Intermediate, Final courses. Though the career path for becoming a CA is considered challenging, it is a very promising career.
Here are some career options one can go for after pursuing CA.
Practicing as a Chartered Accountant is the most popular option
One of the most popular career options after pursuing the Chartered Accountancy course is starting one's own independent professional CA practice.
A Chartered Accountant interested in individual practice can explore areas like Taxation (direct tax, international taxation, GST, etc.), Auditing (statutory audit of companies, cooperative audits, forensic audit, internal/management audit of companies, etc.), and Management Consultancy services (project financing, mergers acquisition, valuation, etc.)
CAs can also become partner of audit or consultancy firms
Becoming a partner of audit, tax, or consultancy firms is another good option after completing the CA course.
This is the best option for fresher CAs who find it difficult to start their own professional practice.
However, before becoming a partner, a Chartered Accountant should work in those firms consistently and rise through the positions. Though it's a challenging journey, it's a great option.
Love India news?
Stay updated with the latest happenings.
Yes, notify Me
#3: CAs can also join large organizations or global firms
One can also join large organizations/institutions or global firms and work in their finance/accounts/audit department. CAs are considered finance experts and can handle the financial tasks/activities of the companies, including auditing, accounting, taxation, statutory compliance, etc., irrespective of the industry.
Chartered Accountants can also work with banks
Chartered Accountants can also work in the banking industry. They can handle the critical accounts of banks better than regular accountants and ensure compliance with banking regulations and norms.
However, for handling these tasks, one must be well versed with the banking regulations and be capable to participate in the financial matters of a bank and work on its financial strategies, forecast, funding, etc.
Is it possible for the students of pre-medical science who are going to appear in the Class 12 examination to get admission in CA?
Asked 2019-04-27 11:51:25 by Zulfiqar Ali Memon
Answered by NewsBytes
No. Candidates must have passed their 10th and 12th level qualifying examinations from a recognized board to be eligible for CA.
When should a class 12th student register for CA entrance?
Asked 2019-04-25 22:10:33 by Ayaan Khan
Answered by NewsBytes
A class 12th student can register for CA entrance after his/her completion of graduation. To prepare for the CA exam, you should follow these steps (1) Read the syllabus carefully and categorize your topics which you have to cover first, (2) Refer to only one or two reference book as too many will create confusion, (3) Solve as many mocks as possible.
Who is eligible for CA course? Can Science students join?
Asked 2019-04-25 22:10:33 by Diya Mukopadhyay
Answered by NewsBytes
Any student can apply for CA course. Even if you are a science student till Class 12 or if you are a science graduate, you can still apply for CA. However, commerce background will prove to be a plus point. But there are no restrictions on students from any stream for joining CA course.
What are the stages of CA after Class 12? What does a CA do?
Asked 2019-04-25 22:10:33 by Tejas Rodrigues
Answered by NewsBytes
After Class 12, students can enroll for Foundation course and register by June/December-end to pass the November/May examination to qualify for Intermediate, followed by article training, Final, article-ship, and then finally ICAI membership. Chartered Accountants provide financial advice, maintain financial records, conduct audits, etc.
What are some good YouTube Channels for CA Foundation?
Asked 2019-04-25 22:10:33 by Tejas Jain
Answered by NewsBytes
There are many YouTube Channels for CA Foundation candidates. Some of the useful channels include: (1) CA Foundation Classes, (2) Sudhir Sachdeva, (3) Foundation Learning, and (4) VSI Jaipur.