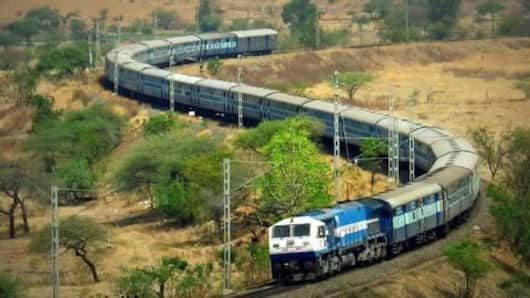 Indian Railways: Six rules you might not know about
There are countless rules concerning train bookings, cancellations, and journeys in Indian Railways.
However, these rules are subject to change and upgradation from time to time.
This makes it difficult for passengers to keep track of all these rules.
Here are six important Indian Railways rules you probably don't know about.
Rules about Tatkal ticket refund
Previously, there was no rule regarding refund on Tatkal tickets. However, new rules suggest that one can get Tatkal ticket refund.
You can claim refund on Tatkal ticket, if your train is late by more than three hours, or if the route is changed and the train doesn't arrive at your station.
Tatkal refund is also granted if train is terminated before destination station.
Rules about passenger's absence at boarding station; middle-birth sleeping hours
In case a passenger is absent, the Train Ticket Examiner (TTE) has to wait for one hour or the next two stops (whichever is earlier) before allocating a booked seat to another passenger.
The sleeping time allotted for middle berth is 10 PM to 6 AM. All sleeper berths are needed to follow this timeline.
Love India news?
Stay updated with the latest happenings.
Yes, notify Me
Rules about bringing birds in train; prices of packaged food
If you are traveling with a pet bird, you'd have to deposit the cage in the luggage van, because birds are treated as freight. Plus, you'll have to take full responsibility of the safety and care of the pet.
All packaged items are to be sold at MRP. In case any vendor violates this rule, there are provisions for penalties and even license cancellation.
Rule #6: About getting duplicate of lost ticket
If you have a printed ticket but you end up losing it, you can get a duplicate issued at your boarding station. You can do so by submitting a valid identification proof and a duplicate ticket application form.