#CycloneFani strikes West Bengal: Heavy rain batters Kolkata; trees uprooted
India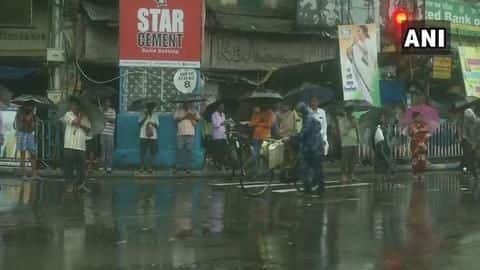 One of the biggest cyclones to hit India in 20 years, Cyclone Fani entered West Bengal on Saturday morning a day after making landfall in Odisha, where eight people lost their lives.
Fani triggered moderate to heavy rains in parts of Kolkata and suburbs; many trees were uprooted.
The eye of the cyclone is likely to bypass Kolkata before noon on Saturday.
Here's more.
Details
Cyclone Fani now categorized as 'very severe' cyclonic storm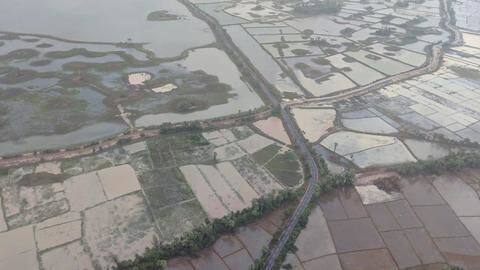 Cyclone Fani has relatively weakened as it entered West Bengal; it has now been categorized as "very severe" after remaining in the "extremely severe" cyclonic storm category.
The cyclone will next move towards Bangladesh next but at a reduced speed of 90km/hour. Cyclone Fani had touched a speed of 185km/hour at its strongest as it devastated Odisha on Friday.
Details
IMD warns the north-eastern states to stay on alert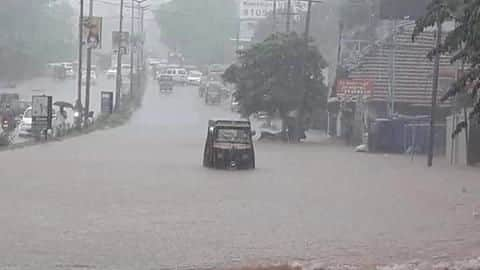 While the Kolkata airport reportedly resumed operations as per schedule at 8 am on Saturday, the movement of some trains in the state could be affected due to snapped power lines and broken trees on the tracks.
Meanwhile, the India Meteorological Department also warned the north-eastern states to be on alert as Cyclone Fani is likely to enter the north-eastern region after crossing Bangladesh.
Quote
Fani entered West Bengal through Odisha's Balasore: Met official
"The severe cyclonic storm Fani entered Bengal at 12:30 am through Odisha's Balasore. It crossed Kharagpur packing a wind (speed) of 70-80 kmph, gusting to 90 kmph," Regional Meteorological Center's Deputy Director General Sanjib Bandyopadhyay was quoted as saying by news agency IANS.
PM Modi
PM Modi to visit Odisha to review the situation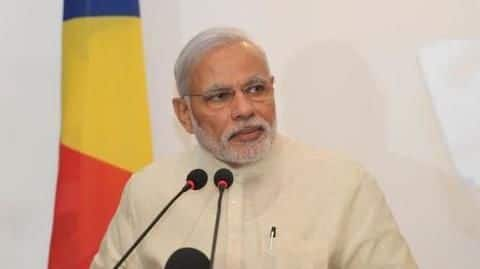 "I assure the affected people that the nation and the Center are with them," said PM Narendra Modi at a rally in Rajasthan. The Center released over Rs. 1,000 crore in advance for the affected states, he said.
He will visit Odisha on Monday. "...I will be going to Odisha to take stock of the situation...in the wake of Cyclone Fani," he tweeted.
Quote
PM Modi speaks to Odisha CM, assures Center's support
PM Modi also tweeted, "Spoke to Odisha CM Naveen Patnaik Ji and discussed the situation prevailing due to Cyclone Fani. Assured continuous support from the Central Government in the wake of the cyclone. The entire nation stands in solidarity with all those affected...in different parts."
PM Modi also spoke to WB Governor on the situation
Spoke to Shri Keshari Nath Tripathi Ji, the Governor of West Bengal on the situation due to Cyclone Fani. Reiterated the Centre's readiness to provide all help needed to cope with the cyclone. Also conveyed my solidarity with the people of Bengal in the wake of Cyclone Fani.

— Chowkidar Narendra Modi (@narendramodi) May 4, 2019