Here's how you can check your Aadhaar authentication history
India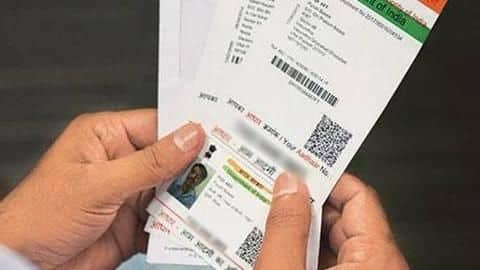 With so many government welfare schemes linked with Aadhaar, it is one of the most important documents you will ever hold. Also, a vital proof of identity, it can come handy anywhere and anytime.
If you suspect that your Aadhaar data might have been compromised, or simply wish to check your Aadhaar card's authentication history, you can easily do it online.
Here's how.
You can check your Aadhaar authentication history online: UIDAI
Steps
Procedure to track your Aadhaar authentication history online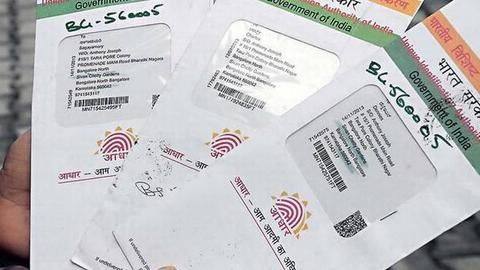 To check your Aadhaar authentication history, first off, log on to the official UIDAI website.
Next, under the 'My Aadhaar' drop-down menu, click on 'Aadhaar authentication history' link in the 'Aadhaar services' section.
Following this, enter your UID/VID, and the screen-displayed security code. Click on 'Send OTP' button.
Finally, enter the OTP received on your Aadhaar-registered mobile number, and click on 'Submit' button.
Information
If there's any suspicious transaction, you can place a complaint
If you come across any suspicious transaction, you can contact the AUA (Authentication user agency) to place a complaint in this regard. You can either call UIDAI on 1947, or you can mail your complaint to help@uidai.gov.in.
Aadhaar status
Clearing the air around Aadhaar status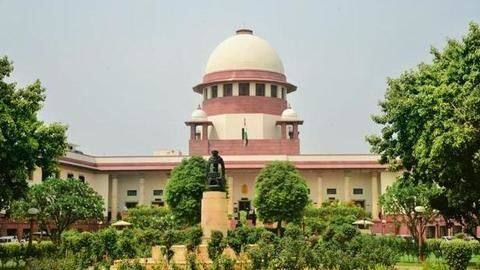 Post the September 26, 2018 SC verdict relating to authentication of Aadhaar, there has been some confusion with respect to the services where Aadhaar is necessary and where not.
Aadhaar is no longer mandatory for services such as bank accounts, telecom services, and school admissions/entrance tests.
However, it is still necessary for getting a PAN, filing I-T returns, and availing government welfare schemes.