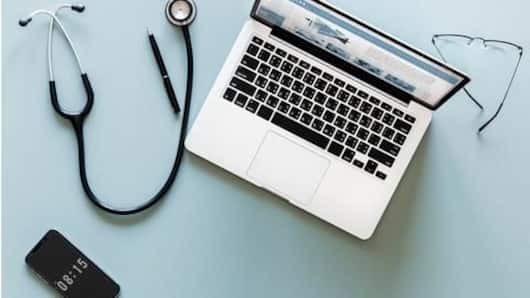 #CareerBytes: Useful last-minute preparation tips for AIIMS MBBS Entrance Exam
The All India Institute of Medical Sciences (AIIMS) is the dream destination for almost all medical aspirants in the country.
The AIIMS MBBS Entrance Exam is the gateway to admission to AIIMS campuses across India. It's one of the toughest exams, but aspirants can crack it with the right preparation.
The exam is scheduled for 25-26 May, and here are some last-minute preparation tips.
Prepare a fresh study plan, cover the entire syllabus
First of all, aspirants must prepare a fresh study plan for the remaining days before the exam.
The AIIMS MBBS entrance exam will cover questions from Physics, Chemistry, Biology, General Knowledge and Aptitude, and Logical Thinking.
The AIIMS MBBS exam syllabus is vast and must plan properly to cover all the subjects and topics and ensure they have enough time for the same.
Prepare as per the latest exam syllabus, marks weightage
Apart from preparing a study timetable, aspirants should ensure that they have all the required books, including NCERT textbooks, and study material to prepare for the AIIMS entrance.
They should prepare as per the latest exam syllabus, pattern, questioning trends, marks weightage, etc.
However, they should avoid referring to too many books or study material in order to avoid confusion.
Love India news?
Stay updated with the latest happenings.
Yes, notify me
Do not study topics in detail, focus on revision keys
Aspirants must thoroughly revise all the topics of the subjects as prescribed in the syllabus.
However, they must concentrate more on the topics or concepts that are important as per the marks weightage distribution.
At the last-minute, students might not have time to study all topics in detail; so, revision keys or self-prepared notes are useful for quick revision.
Do not learn anything new, focus on your strengths
Also, aspirants must avoid learning anything new or referring to new books at the last minute as it might lead to confusion and increase the stress and burden.
Instead, they should focus on what they know and their strengths and stay relaxed.
They should regularly go through important formulae in physics, reactions in chemistry, and biology-related terminologies to score high.
#5: Solve previous papers, take mock tests to analyze performance
In order to crack the AIIMS entrance exams, solving previous question papers and sample papers is necessary. They should also take mock tests and analyze their performance on a regular basis, identify weak areas, and work on getting better.
What is the minimum mark required for an OBC candidate to get an AIIMS mbbs admission?
Asked 2019-05-08 17:18:35 by Anil narayanan Thalassery
Answered by NewsBytes
As per the cut-off for the year 2018, the minimum percentage required under the OBC category was 45%.
When is AIIMS MBBS exam in 2019?
Asked 2019-05-08 12:46:03 by Aradhya Rodrigues
Answered by NewsBytes
The AIIMS MBBS entrance exam will be conducted on 25-26 May 2019. For other important dates and details, aspirants can visit the AIIMS exams website.
How to prepare GK for AIIMS?
Asked 2019-05-08 12:46:03 by Aditya Dasgupta
Answered by NewsBytes
You can prepare GK for AIIMS by following these simple yet efficient steps (1) Read about the latest awards given in the field of art, science, films, literature and sports, (2) Try to read Malayalam Manorama to get a hold over the large section, (3) Read NewsBytes daily to stay updated on current topics.
What are the eligibility criteria for AIIMS MBBS 2019 exam?
Asked 2019-05-08 12:46:03 by Vishal Gupta
Answered by NewsBytes
For AIIMS MBBS 2019 exam, here are some of the eligibility criteria: Applicants must have completed 17 years at the time of admission or will complete the age on or before December 31, 2019. They must have passed Class 12 with English, Biology, Physics, and Chemistry as subjects. A minimum of 60% score is required for general category students.
Some good YouTube Channels to follow for AIIMS exam?
Asked 2019-05-08 12:46:03 by Trishla Mistry
Answered by NewsBytes
There are many YouTube Channels to help aspirants prepare for AIIMS MBBS entrance exam. Here are some good channels to follow: Aim 4 AIIMS/NEET, Biomentors Classes Online, Vipin Sharma Biology Tutorials, and BeWise Classes.