#CareerBytes: 5 top colleges for Economics (Honors) under Delhi University
India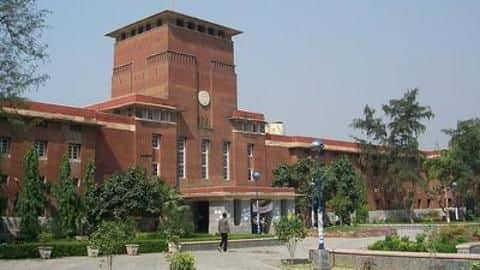 Rajesh Mehra
Asked on 21 May, 2019
What is BA Economics (Hons) course? What does it cover?

Answered by
NewsBytes
The BA (Hons) Economics course is a three-year undergraduate program that focuses on qualitative and quantitative aspects of economics. The course generally covers subjects like microeconomics, macroeconomics, econometrics, statistics, history of economics, and political economy among others.
Shreya Sharma
Asked on 21 May, 2019
Is having math in Class 12 compulsory for BA Eco?

Answered by
NewsBytes
Economics is a subject that is linked to and uses Math and Statistics. To study economics, math is compulsory in 10+2 for admission to a majority of colleges.
Rishika Sen
Asked on 21 May, 2019
What are the best DU colleges for BCom (Hons)?

Answered by
NewsBytes
Here are 5 top colleges under Delhi University to pursue BCom (Hons.) from: Shri Ram College of Commerce (SRCC), Lady Shri Ram College for Women, Hansraj College, Hindu College, and Sri Venkateswara College.
Ayaan Tata
Asked on 21 May, 2019
What is the admission process for St Stephen's College?

Answered by
NewsBytes
St. Stephen's College follows a different admission procedure compared to DU colleges. For UG courses, admissions are based on the candidate's result in the qualifying exam (10+2 exam or equivalent), performance in the aptitude conducted by the college followed by an interview round.