Faridabad: 3 members of family die as fire engulfs school
India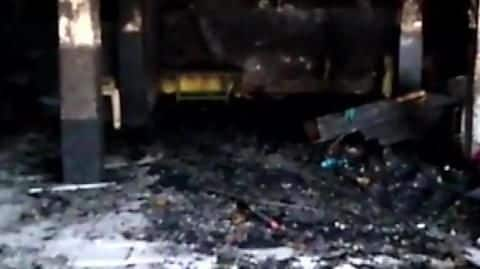 In a heartbreaking incident, three people, including two children died after a fire broke out at a private school in Faridabad, near Delhi. All the deceased belonged to the same family.
The school, named AND Convent School, is situated at Dabua Colony.
Reportedly, the fire started at a clothes godown situated under the school. The cause of the fire couldn't be immediately ascertained.
What happened
Deceased teacher stayed at school with her kids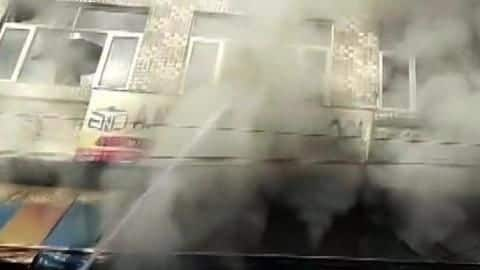 As summer vacations are on, there were no students in the school. The female teacher, who lost her life, reportedly stayed at the school.
The deceased suffered severe injuries. Neighbors rescued them through the roof and took them to a local hospital, where they succumbed to injuries later.
Two people also got injured while attempting to save the deceased.
Quote
Locals claimed firefighters reached the spot late
Meanwhile, locals alleged officials of fire department reached the spot late but police claimed otherwise. "The fire department is here, situation now under control. We are yet to ascertain the cause of the fire," said a police officer in the know.
Looking back
Last month, 22 students died in Surat fire
This incident brought back memories of a similar tragedy which took place in Surat on May 24.
A massive fire had engulfed a coaching institute in the Gujarat city, killing 22 students.
Most of the students were teenagers and died either due to suffocation or after jumping from the building to save themselves. A probe into the incident was ordered.