Red, orange alerts sounded as monsoon hits Kerala
India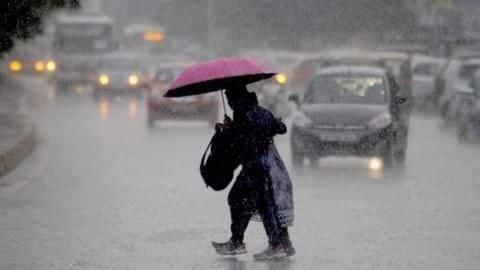 Vishal Malhotra
Asked on 8 June, 2019
How is onset of Monsoon determined?

Answered by
NewsBytes
Monsoon season is said to have arrived if after May 10, 60% of available stations — Minicoy, Amini, Thiruvananthapuram, Punalur, Kollam, Allapuzha, Kottayam, Kochi, Thrissur, Kozhikode, Thalassery, Kannur, Kudulu and Mangalore— witness a rainfall of over 2.5mm for two consecutive days or more. Additionally, the speed of the westerlies and long-wave radiation are two other factors which help determine the onset of monsoons.
Ridhi Mukopadhyay
Asked on 8 June, 2019
What is Long Period Average?

Answered by
NewsBytes
LPA is defined as the rainfall received by the entire country during the southwest monsoon over a period of 50 years. Currently, the LPA is 89cm, based on the average rainfall between 1951-2000. Under 90% LPA is considered deficit rainfall, while over 110% is excess.
Shaurya Rangan
Asked on 8 June, 2019
When will monsoon arrive in Delhi?

Answered by
NewsBytes
The IMD reports that in Delhi, monsoon is likely to be delayed by two-three days from its usual onset on June 29. According to Skymet, it might take a week longer.
Vihaan Patil
Asked on 8 June, 2019
Which Kerala districts are on red alert?

Answered by
NewsBytes
The IMD has also issued a red alert, implying 'very heavy' to 'extremely heavy' rainfall, in four Kerala districts: Thrissur on June 10, and Ernakulam, Malappuram, and Kozhikode on June 11.