West Bengal: 3 killed as TMC and BJP workers clash
India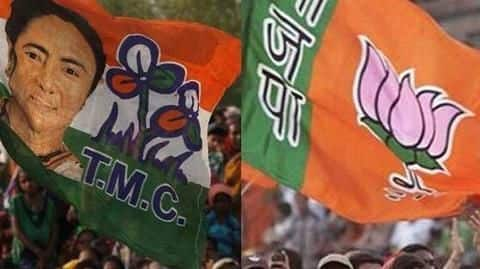 At least three were killed as workers of Trinamool Congress and BJP clashed in West Bengal's North 24 Parganas district on Saturday evening.
Of the three, one was a worker of the ruling TMC while two belonged to BJP.
The clashes, which took place at Nayjat in Sandeshkhali, erupted over the removal of party flags in public places at Hatgacha panchayat area.
Here's more.
Details
Police force rushed to maintain calm after clashes erupted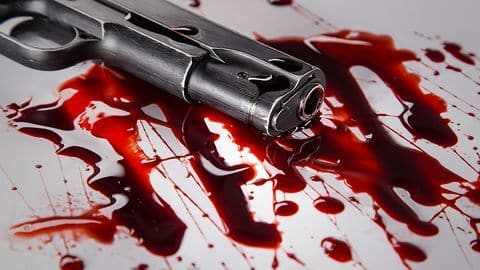 After the clashes erupted, police were rushed to maintain calm. Hatgacha is a part of the Basirhat Lok Sabha constituency; while the TMC won the Basirhat LS seat, BJP won the Hatgacha seat.
The deceased were identified as 26-year-old TMC worker, Qayum Mollah who was shot and hacked to death, while the two BJP workers were Pradip Mondal and Sukanta Mondal.
Incident
BJP claims TMC workers opened fire; TMC blames BJP
At least three bodies were taken to a Basirhat hospital as of Saturday night.
However, the BJP claims one more worker of the party, Tapan Mondal, was also shot dead and five other workers are missing.
While the BJP claimed workers of the TMC opened fire, the TMC blamed the BJP for the incident.
Information
What caused the violence between TMC and BJP workers?
The Trinamool Congress was reportedly holding a booth-level meeting at a Hatgacha marketplace on Saturday. However, there were many workers of BJP in the vicinity. Insults hurled at each other and angry exchanges between BJP and TMC workers resulted in the violence, according to locals.
Blame
BJP's Mukul Roy directly puts blame on WB CM Banerjee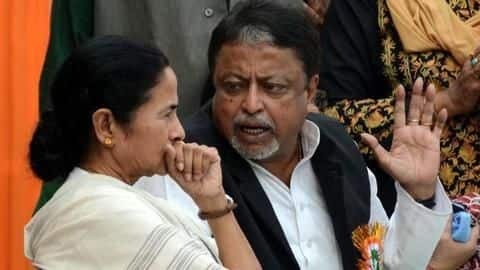 Meanwhile, BJP leader Mukul Roy directly blamed TMC chief and West Bengal CM Mamata Banerjee for the latest violence. He tweeted Banerjee was "directly responsible for unleashing violence against BJP workers."
He said WB's BJP unit will complain about the matter to BJP chief and Union Home Minister Amit Shah.
Shah has reportedly sought a report about the incident from the state BJP unit.
Twitter Post
Here's what Roy tweeted after the clashes
3 BJP workers shot dead by TMC goons in Sandeshkhali, West Bengal. @mamataofficial is directly responsible for unleashing violence against BJP workers.

We will be reaching Union Home Minister Sh @amitshah ji to apprise him of Sandeshkhali killings.

— Mukul Roy (@MukulR_Official) June 8, 2019
TMC v/s BJP
BJP accuses TMC of intimidating its workers through violence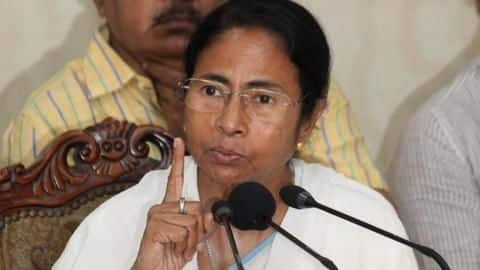 TMC has been accused of trying to intimidate BJP workers through violence. Reportedly, CM Banerjee even refused to attend PM Narendra Modi's swearing-in ceremony after BJP alleged that 54 of its WB workers were killed in political violence over the past six years.
Notably, BJP made deep inroads into TMC-ruled West Bengal by winning 18 of 42 LS seats in the 2019 polls.