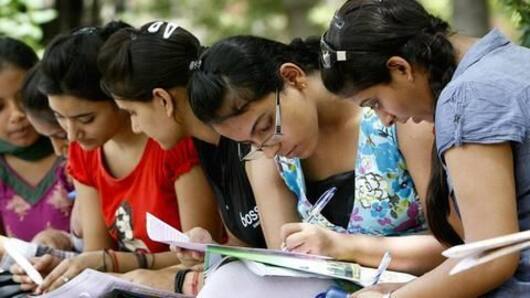 #CareerBytes: Important topics every UPSC CSE aspirant must cover
The UPSC Civil Services Examination (CSE) is one of the toughest competitive exams in the country. The three-stage CSE comprises Preliminary examination, Main examination, and Personality Test/Interview.
Though CSE is quite challenging, candidates can crack it with the right preparation. Also, there are some important topics based on which questions are asked every year in CSE.
Here are some topics every aspirant must cover.
International groupings, treaties, environmental conventions and agreements
Aspirants must be prepared for questions related to international groupings involving India and other Asian nations like ASEAN, SAARC, BIMSTEC, global organizations like World Bank, World Trade Organization, UN Security Council, international treaties, etc.
They should also know about environmental conventions, agreements, climate change summits, international conferences, related events, conservational organizations, etc. questions from which could be asked in the exam.
India's achievements in defense and space; trademarks and patents
In the Prelims Science and Technology section, questions related to latest developments and India's achievements in the fields of science, technology, defense, space, etc. could be asked for which candidates must read daily newspapers and current affairs.
Questions could also be asked based on major advances in biotechnology, genetically modified crops, agricultural practices/implications, details on Intellectual Property Rights (IPRs) and Geographical Indications (GIs), etc.
Love India news?
Stay updated with the latest happenings.
Yes, notify Me
Government's social welfare schemes; Acts passed by Parliaments, pending Bills
CSE aspirants should also be aware of the various programs and social/economic welfare schemes launched by the government which are important for CSE Prelims and Mains. They should know details about the latest annual financial budget as well as economic surveys.
They should also know about the new Acts passed by the Parliament, crucial pending Bills, important reports, etc.
Questions about important monuments, cultural sites, conservation sites
Questions related to cultural issues, cultural sites, and historical monuments, and UNESCO World Heritage Sites in India, which is known for its rich cultural heritage, could be asked and aspirants must be prepared for the same.
Students should also be aware of major conservation sites in the country like national parks, wetlands, biodiversity heritage sites, wildlife reserves or sanctuaries, etc. and their importance.
About the country's independence movement and Indian freedom fighters
Among the most important topics for CSE aspirants are the country's freedom struggle, freedom fighters, independence movements like Non-cooperation movement, Quit India Movement, Sepoy Mutiny, etc. and personalities/leaders associated with such movements.
Also, aspirants should have knowledge about the Partition of India, the country's different states, geographical features, river systems, mountains, industrial hubs, climatic patterns, etc.
Is maths a compulsory subject for UPSC?
Asked 2019-06-11 22:59:54 by Nidhi Sharma
Answered by NewsBytes
No, it is not compulsory.
How much percentage is required for UPSC?
Asked 2019-06-11 20:42:25 by Stylevester Ab-nash
Answered by NewsBytes
There is no minimum percentage requirement for UPSC.
Is it possible to crack the UPSC Civil Services Exam without coaching classes?
Asked 2019-06-10 16:31:09 by Paridhi Rao
Answered by NewsBytes
Yes, one can crack the UPSC Civil Services Exam without taking coaching classes as right preparation is all that is required. Here are some tips: 1) Prepare a study timetable, 2) Focus on basics, 3) Study and revise regularly, 4) Practice mock tests and past years' papers, 5) Regularly read newspapers and current affairs, 6) Take online courses and test series.
Can you suggest some good books for UPSC?
Asked 2019-06-10 16:31:09 by Anika Sen
Answered by NewsBytes
Some books you should read to prepare for the UPSC exam are (1) NCERT textbooks of Classes 6-12, (2) India Since Independence-Bipin Chandra, (3) Indian Economy-Ramesh Singh, (4) Geography of India-Majid Hussain, (5) Indian Polity by M Lakshmikant (6) Mocks and previous years question papers by Arihant publications and Disha Publications.
What is the syllabus of UPSC?
Asked 2019-06-10 16:31:09 by Sanvi Chavan
Answered by NewsBytes
You can download the syllabus of UPSC Civil Services Exam or other UPSC exams by visiting the official UPSC website. Along with the syllabus, you can find the eligibility criteria as well as the pattern of the exam.
Which optional subject is the best for UPSC Mains?
Asked 2019-06-10 16:31:09 by Surabhi Balasubramanium
Answered by NewsBytes
You should choose a subject that you're interested in, that either goes well with your educational background or you're confident of scoring well in. You should select the optional subject carefully and it is a crucial decision; you should do proper research before making a choice.