#CareerBytes: What options do PCM students have other than engineering?
India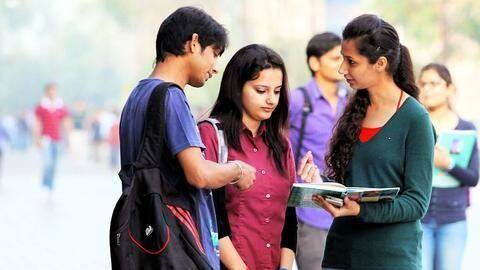 Anika Gupta
Asked on 18 June, 2019
What is the required criteria for NATA?

Answered by
NewsBytes
In order to appear for the National Aptitude Test for Architecture, one needs a minimum of 50% in Class-12 with math as one of the subjects. The exam tests the student's architectural awareness, aesthetic sensitivity, perception, imagination, and observation among other things.
Parakram Chattopadhyay
Asked on 18 June, 2019
Can I join CA after 12th? What stages does it involve?

Answered by
NewsBytes
After 12th, students can enroll for Foundation, register by June/December-end to pass the November/May examination to qualify for Intermediate, followed by article training, Final, article-ship, and ICAI membership. Institute of Chartered Accountants of India (ICAI) provides the three-level CA program comprising Foundation, Intermediate, Final courses. Chartered Accountants provide financial advice, maintain financial records, conduct audits, etc. They work for companies or practice privately.
Ridhi Sharma
Asked on 18 June, 2019
Which are the top DU colleges for technical courses?

Answered by
NewsBytes
Here are some colleges under DU for technical and other related courses: DU's Cluster Innovation Centre, Hansraj College, St. Stephen's College, Shaheed Sukhdev College of Business Studies, Miranda House, Sri Venkateswara College, and Gargi College.
Chirag Rodrigues
Asked on 18 June, 2019
How to manage time between JEE preparation and Class 12 board exams?

Answered by
NewsBytes
To balance Class 12 boards as well as JEE preparation, follow these simple steps: (1) Decide the number of months you'll dedicate to the board exams and JEE exams, (2) Prepare a study chart and set daily small goals to achieve in time, and (3) Try to focus on board exams first as they will also provide basics on several topics.