India
India drug regulator issue antibiotic warnings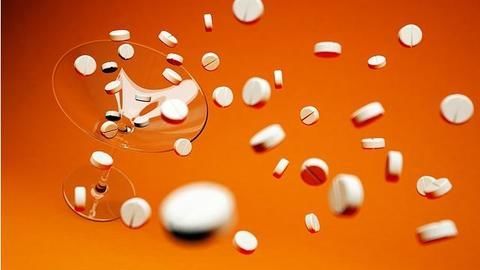 On the heels of the recent death of an American women due to an antibiotic-resistant infection, the Drug Controller General of India (DCGI) has issued strict warnings.
DCGI has asked retailers, chemists, drug-makers and pharma companies to stringently follow norms laid down for prescribing and selling antibiotics.
Rampant over-the-counter use of antibiotics is leading to dangerous levels of 'antimicrobial resistance'.
In context:
Superbug deaths ringing alarms
Background

Antibiotic resistance kills American woman
An American woman was being treated for a thigh bone fracture in India 2 years ago when she contracted an infection.
She died recently and tests were conducted on her wound specimen by CDC Atlanta, one of the most advanced laboratories.
Tests revealed presence of 'New Delhi Metallo-Beta-Lactamase (NDM)'- a superbug bacteria resistant to antibiotics: total of 26 antibiotics failed in curing her infection.
A global threat

Resistance to antibiotics
Infections growing resistant to antibiotics is a big threat worldwide however India is singled out for the rampant misuse of antibiotics.
Misuse of 'high-end antibiotics' for common ailments leads to bacteria becoming resistant and causing drug resistance while treating serious diseases such as TB, HIV, malaria and others.
Antimicrobial resistance had led to sharp rise in untreatable neonatal sepsis and health-care-related infections.
Love India news?


Stay updated with the latest happenings.
WHO's warning

WHO has warned that "many common infections will no longer have a cure and, once again, could kill unabated". Number of deaths from antibiotic resistance is estimated to rise to 10 million by 2050 if the situation isn't brought under control.
18 Jan 2017

India drug regulator issue antibiotic warnings
Key reasons

Why is India so vulnerable?
India is the largest consumer of antibiotics in the world.
According to Public Health Foundation of India, 3 out of 5 Indian doctors give antibiotics because it's a "quick fix."
Often patients don't complete course of antibiotics letting the bacteria to survive inside and becoming resistant later.
Experts also attribute India's poor sanitation, inexpensive antibiotics, poor health systems for antibiotic resistance.
02 Mar 2017

Most bacteria in WHO's 'priority pathogen' list found in India
In bad news for India, most of the 12 superbugs in WHO's first ever list of antibiotic-resistant 'priority pathogens' exist here.
A common way antibiotic-resistant bacteria develop is due to misuse of high-end antibiotics for treatment of common health problems.
The bacteria in the list's 'most critical' category have become resistant to the best available antibiotics for treating multidrug-resistant bacteria.
Love India news?


Stay updated with the latest happenings.
22 Apr 2017

Increasing antibiotic resistance hindering treatment for typhoid, pneumonia, TB
It is now harder to treat even milder illnesses like typhoid due to increased resistance to antibiotics, doctors concurred.
Earlier, most patients were given oral drugs, but many now need injectable antibiotics and sometimes, add-on antibiotics.
Resistance is hindering treatment for pneumonia, UTI and TB too.
Dr B.K. Tripathi of Safdarjung Hospital names over-the-counter sale of antibiotics as a major factor of increasing resistance.