Mumbai: Fire breaks out at MTNL building, 100 feared trapped
India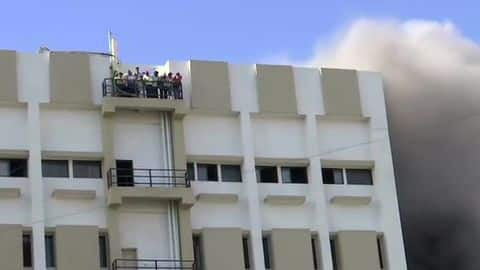 In yet another troublesome incident, a building which houses the state-run telecom company MTNL caught fire on Monday in Mumbai's Bandra area.
Notably, 14 fire engines have been sent to the spot to contain the blaze categorized as level-4 fire.
Further, 100 people are trapped on the terrace of the high-rise building, situated at SV Road in suburban Bandra.
Here's the ground report.
Details
Blaze confined on 3rd and 4th floors, rescue operations underway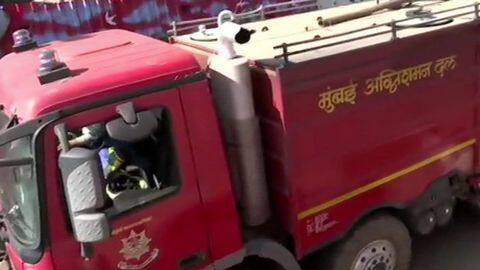 The fire, whose cause is yet to be ascertained, is confined on the third and fourth floors of the nine-storied building. The incident took place around 3:15 PM.
Heavy smoke has engulfed the establishment and efforts are on to contain the fire.
A quick response vehicle, an ambulance, and six water tankers have been sent to the spot to aid in rescue operations.
Watch: Clips from the spot have surfaced on social media
Past incident
Yesterday, a man died after building in Colaba caught fire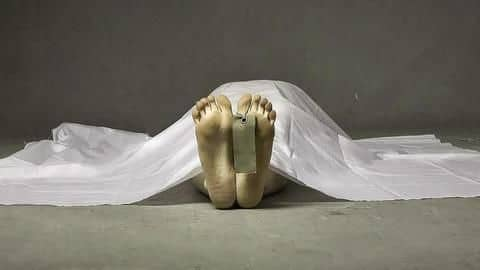 Unfortunately, fire-related incidents have seen a steep rise lately. On Sunday, a fire broke out in Churchill Chambers in Colaba, killing a 54-year-old man identified as Shyam Ayyar.
Reportedly, the fire broke out at a third-floor flat in the residential building, which is close to Taj Mahal Hotel.
Ayyar had gone into the innermost room of his apartment to "save himself" from the fire.
Reaction
On Colaba fire, locals said a fire audit never happened
While the building had a fire safety equipment, locals complained that a fire audit was never conducted for residential buildings in the area.
"We are lucky that the fire took place on a Sunday, otherwise, fire engines would have had a tough time reaching here due to double parking," a local Subhash Motwani told The Hindu.
He said a tragedy was waiting to happen.