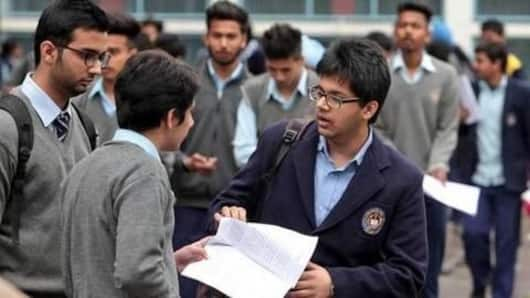 Class X, XII students, beware! CBSE gets strict about attendance
As if students didn't dread Boards enough already, cases of short attendance will now be reported to the Central Board of Secondary Education (CBSE), which will then take the final call on whether or not the students get to appear for the exams.
The move comes as the Board observed that students with poor attendance also performed poorly in the 2019 examinations.
Minimum 75% required as per Examination Bye-Laws
According to Rule 13 of CBSE's Examination Bye-Laws, students are required to follow a "regular course of study"- at least 75% attendance- counting from the first day of the commencement of classes till the 1st of the month preceding the month in which exams commence.
Here are CBSE's rules for schools, students and parents
As per the Standard Operating Procedures (SOPs), schools should inform and sensitize students and parents about the importance of attendance and the rules to be followed.
Schools are supposed to inform students and parents about the requirement of a medical certificate from a competent authority/leave application to state the reason for any leaves availed.
Parents are to be notified about the shortage of attendance.
Love India news?
Stay updated with the latest happenings.
Yes, notify me
Low attendance can be overlooked under these circumstances
Further, schools are also supposed to inform students and parents about the rules under which, shortage of attendance can be condoned.
Provided the required documents are submitted, a shortage of attendance can be condoned in the event of a prolonged illness, authorized participation in sports nationally/internationally organized by CBSE/SGFI or other recognized federations, the death of a parent, or other similar serious circumstances.
Attendance to be compiled by January 1
Notably, the attendance of Class X/XII students will be compiled by January 1 of the academic session.
Thereafter, cases of shortage of attendance will be sent to the Regional Office with the required documents by January 7. No cases will be accepted after the date.
Cases without mandatory documents will be summarily rejected.
The final date for CBSE's approval will be February 7.
CBSE officials say students, parents, schools non-serious about existing rules
CBSE's latest move comes as it has observed that students, parents, and even schools, haven't been following the regulations pertaining to attendance strictly.
Senior CBSE officials told PTI that students don't submit required documents while seeking condonation.
Furthermore, they said, schools don't inform the Board about all cases of shortage of attendance.
Students, whose short attendance had been condoned, also scored poorly.