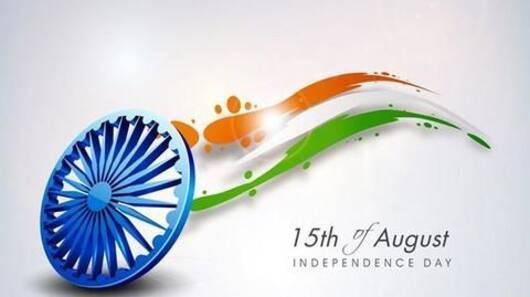 Independence Day 2019: 5 ways to celebrate India's freedom
India is all set to celebrate its 73rd Independence Day on August 15. While offices have already started planning for the big day, students in institutions across the country are also excited for this day.
If you are finding it difficult to make plans for August 15, we have got you covered.
Here's a list of five things you can do to celebrate India's freedom.
Nothing like watching PM unfurl the tricolor
In case you don't mind waking up early on a holiday, you can watch Red Fort's ceremony.
Staying true to the tradition, Prime Minister Narendra Modi will unfurl the tricolor, and give a speech on what he thinks India can achieve in the future.
Now, sleeping does sound tempting, but if you go by this plan, you wouldn't have any regrets.
Wanted break from work? The dates are in your favor
In case you haven't been able to catch a break from work, you can plan a short vacation. Since August 15 is a Thursday, all you have to do is convince your bosses to give you leave on Friday.
And voila!
You will have four full days. You can either unwind at some quaint place or go on a road trip with friends.
Love India news?
Stay updated with the latest happenings.
Yes, notify me
How about streaming patriotic movies?
Just in case you are someone who doesn't want to leave home on a holiday, you can stay in and watch a patriotic movie. From Border (which is India's favorite war movie) to Lagaan, the list is endless. You will be spoilt for choice.
Get out of your home and fly kites
You can also follow one of the longest-standing Independence traditions by flying a kite.
We all love how the sky is dotted by uncountable kites on Independence Day, but many of us prefer to just watch it.
This time, you can make a resolution to participate in it. And who knows, you might even defeat your neighbors in this game.
You can choose to give your food a tricolor twist
In case you are someone for whom celebrations begin and end with food, Independence Day is the perfect occasion to give your food items a twist.
You can bake a tri-colored cake, or try dishes which contain all three colors- saffron, green, and white.
And if you want to opt for something easy, try having a fruit bowl having fruits of all three colors.