Dozen websites and Android apps shut down by UIDAI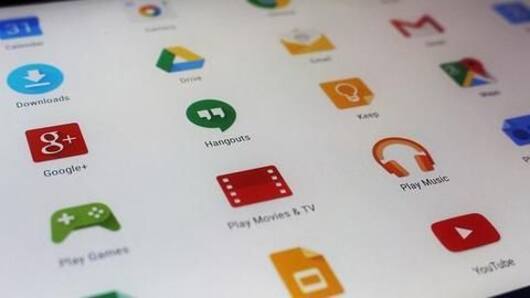 Unique Identification Authority of India (UIDAI) has instructed 12 websites as well as 12 mobile applications currently listed on Google Play Store to shut down with immediate effect.
The authority has also directed the closure of an additional 26 "fraudulent and illegal" websites and applications.
The websites and applications in question were providing unauthorized Aadhaar related services.
In context
UIDAI cracks down on fraudulent websites and apps
Data theft?
Luring customers with unauthorized Aadhaar services
According to a statement by UIDAI CEO, Ajay Pandey, several fraudulent websites and applications were providing Aadhaar related services such as downloading Aadhaar card, providing status of Aadhaar generation or issuance of PVC Aadhaar card.
These websites were charging enormous sums of money from unsuspecting customers and were likely illegally acquiring Aadhaar number/enrolment details from those availing their services.
Punishment under Aadhaar Act, 2016
Sharing of Aadhaar-related information must be strictly in accordance with Aadhaar Act, 2016. Under Section 38, violations are punishable by imprisonment of up to three years and liable to a fine not less than Rs. 10 lakh.
Love India news?
Stay updated with the latest happenings.
Notify Me
Cracking the whip
What follows next?
UIDAI CEO confirmed that they were "contemplating stern action against" such unauthorized websites and applications.
He cautioned people to be aware of "unscrupulous entities" who were illegally trying to access their demographic information.
People have been urged to protect their privacy by exercising vigilance and only visit either UIDAI's official website or Aadhaar Permanent Enrolment Centres or Authorized Common Service Centres for any assistance.
UIDAI: Approach of Zero tolerance
UIDAI Statement: "We will continue to keep our vigil on such websites and mobile applications and if something comes to our notice, we will take swift action including shutting them down, or go for other stricter measures."
24 Feb 2017
3 firms under probe for illegally using Aadhaar biometrics
The Unique Identification Authority of India (UIDAI) lodged a criminal complaint with the cyber cell of Delhi Police against three firms for attempting unauthorized authentication and impersonation by using stored Aadhaar biometrics.
The firms under scrutiny are Axis Bank, Mumbai-based Suvidha Infoserve and Bengaluru based e-Mudhra.
Exact biometric matches were detected in multiple consecutive transactions, which according to UIDAI is impossible without unauthorized use.
05 Mar 2017
UIDAI says database is secure
The Unique Identification Authority of India has clarified that the "Personal data of individuals held by UIDAI is fully safe and secure," adding that "there has been no report of breach or leak of residents' data."
The clarification was issued based on media reports that the database had been breached.
UIDAI said their database uses "one of world's most advanced encryption technologies."
14 Apr 2017
UIDAI cracks down on 'malfeasant' Aadhaar centre operators
The UIDAI has begun filing police complaints against Aadhaar centre operators who have been flouting norms.
At least four FIRs were filed against operators in Karnataka recently: one issued Aadhaar numbers to people outside their jurisdiction, another allowed private agencies to enroll citizens.
Yet another issued Aadhaar numbers without verifying documents, and one sold fake Aadhaar cards.
UIDAI has blacklisted 209 operators since December'16.