India
Noida scam: Official handling Anubhav Mittal's funds arrested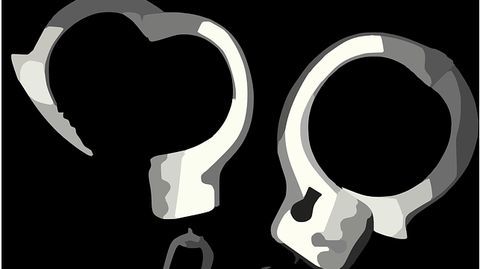 The Uttar Pradesh Special Task Force (STF) arrested 30-year-old relationship manager, Atul Mishra with Yes Bank in connection with the alleged Ponzi online scheme case in Noida.
Atul Mishra allegedly informed officials of prime accused Anubhav Mittal's Ablaze Info Solution Private Limited beforehand about probes, raids and suspicious transaction reports.
Mishra is the fourth person to be arrested in the alleged scam.
In context:
The biggest internet scam of recent times
What is it?

Social media as investment platform
A Noida-based digital marketing company set up a social media exchange platform called, SocialTrade.biz.
The platform claimed to help market and promote local business and small-sized ventures by providing them visibility on social media.
SocialTrade.biz was based on an 'online barter system': the company invited people to take memberships and offered them attractive investment opportunities to make money while working from home.
How did it work?

The 'online barter system'
Members and investors were offered variety of investment schemes. For initial investments the minimum package ranged between Rs. 5750 - Rs. 57,500.
The 'online barter' entailed that investors or members were sent nearly 125 website links everyday: they were required to click links and asked to 'like' webpages.
For this 'barter', investors were promised daily returns and return of entire investment in a year.
Love India news?


Stay updated with the latest happenings.
Red flags

Innovative investment scheme or fraud?
Initially investors and members received good returns on their investments which encouraged them to convince their family members to invest.
Many made massive investments ranging from Rs. 8-12 lakh per family and even borrowed from others.
However, when the returns unexpectedly stopped, investors started getting suspicious.
The police got a whiff of this when a few disgruntled users filed FIRs upon not receiving returns.
Details

Who were behind this massive scheme?
SocialTrade.biz was established by three players: Shridhar Prasad, Mahesh Dayal and kingpin, Anubhav Mittal.
Mittal, the brainchild behind this scam, holds a B.Tech degree and hails from Ghaziabad.
Founders claimed that for every 'like' they received Rs. 6 from companies and gave Rs. 5 per 'like' to investors.
However, there were no companies: 'online barter system' was a cover-up to dupe gullible people.
02 Feb 2017

Uttar Pradesh police cracks down
Finally, two days ago, UP Special Task Force, arrested Anubhav Mittal and his partners, who perpetrated this online scam.
Special Task Force also sealed bank accounts of their companies which had a balance of Rs. 500 crore.
Initial probe indicates that nearly 7 lakh people were duped of a cumulative Rs. 3,726 crore.
This is one of the biggest internet scams of recent times.
10 Feb 2017

Noida scam: Official handling Anubhav Mittal's funds arrested
Love India news?


Stay updated with the latest happenings.
02 Apr 2017

Noida Ponzi-scheme: ED attaches Rs. 600crore assets of Anubhav Mittal
In continuation of investigations against the Rs. 3700 crore Noida ponzi-scheme, the Enforcement directorate has attached assets worth Rs. 600crore belonging to Anubhav Mittal, the mastermind of the scam.
The assets include bank accounts, fixed deposits, a payment gateway company and a villa at Jaypee Greens in Greater Noida.
The IT department, the SFIO and Uttar Pradesh police's Special Task Force are also investigating.
04 Apr 2017

Noida ponzi-scheme: Mittal's family named as accused
Anubhav Mittal's wife and father have been accused of colluding in the Noida ponzi-scheme.
Police sources said that it is likely that non-bailable warrants would be issued against them as well.
Mittal's wife is the current director and his father was the former director of the company involved in the scam.
Authorities are currently searching for them.