India
Two dozen arrested for helping exam candidates cheat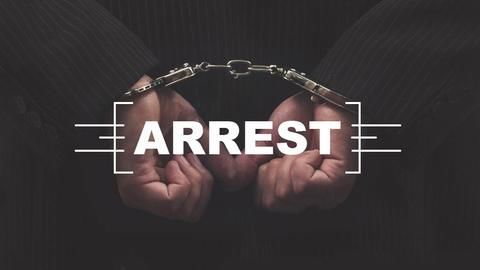 On Sunday, Patna police while acting on a tip-off, arrested 27 people who were helping candidates of Bihar Staff Selection Commission (BSSC) exams, to cheat.
Those arrested were caught trying to help candidates via sophisticated electronic devices.
Separately, the police also arrested five candidates for cheating during the exam.
Until now, 4.5 lakh candidates have appeared in BSSC exams over two phases.
In context:
Bihar recruitment exams compromised again?
BSSC

The 'Bihar Staff Selection Committee (BSSC) conducts statewide examinations for the appointment of clerks in the state government. It is spread over four phases: two phases have already been held- first on January 29 and second on February 5, 2017.
What Transpired

Examinations marred by paper leaks
For first phase of BSSC exams, rumours were abound that question papers had leaked over WhatsApp groups: however, authorities rejected any such allegations.
Hours before the 2nd phase exams yesterday, reports circulated that papers and answer sheets were being sold in the market.
When exam papers in market were compared to papers in examination hall, allegations of paper leak appeared to be true.
Love India news?


Stay updated with the latest happenings.
Police conduct raids on tip-off

Acting on a tip-off, police raided a house, 80 kms from Patna: several people were attempting to provide answers to candidates. They had taken huge sums of money from aspirants to provide assistance during the examination.
06 Feb 2017

Two dozen arrested for helping exam candidates cheat
Massive haul of electronic devices

During the police raid, a haul of 13 bluetooth devices, 90 earphones, 10 batteries, 10 cell phones, 4 SIM cards as well as undergarments and clothes fitted with hi-tech gadgets that could facilitate cheating, were recovered by Patna police.
Who said what

Diverse reactions from parties
After the examination, some candidates claimed leaked papers had 80% identical questions compared to exam sheet received in hall.
The suggestion was however rejected outright by BSSC chairman Sudhir Kumar who said allegations of paper leak was "just a rumour".
Bihar Education Minister alleged reports of paper leak was a conspiracy to malign image of Bihar and said mischief-mongers wouldn't be spared.
Love India news?


Stay updated with the latest happenings.
09 Feb 2017

BSSC exam cancelled, secretary arrested
The inter-level exam conducted by the Bihar Staff Selection Commission (BSSC) was cancelled by the government on Wednesday.
The decision was taken after the special investigation teams submitted their report to the chief secretary and director general of the police.
BSSC secretary Parmeshwar Ram was arrested in connection with the alleged leak of question papers ahead of the second phase examination.
10 Feb 2017

Students paid lakhs in Bihar exam paper scam
Authorities revealed that the Bihar Staff Selection Commission (BSSC) recruitment exam scam, could be as large as the Vyapam scam that hit Madhya Pradesh.
Authorities said "Each student paid Rs 6-7 lakh to the setters," and there were over 9 lakh students appearing for the exams.
They said the network of the scam was probably spread across several states in India.
24 Feb 2017

Chairman of recruitment board, Bihar, arrested in exam scam
According to reports, the chairman of Bihar Staff Selection Commission (BSSC) has been arrested in connection with a question paper leak case.
Sudhir Kumar, a 1987-batch IAS Officer would be produced in a Hazaribagh court.
He has been arrested for allegedly leaking question papers for the recruitment of 17,000 panchayat secretaries, revenue workers and clerks around the state.