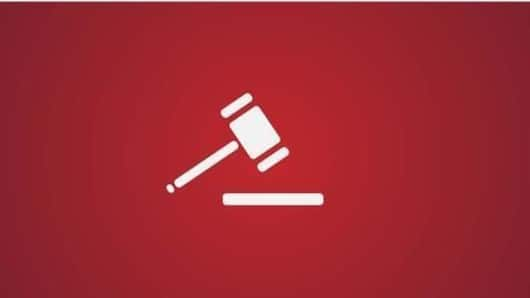 Are Indian laws failing to protect accident victims
India currently doesn't have a 'Good Samaritan Law' to deal with scenarios where bystanders help accident victims.
Although SC issued mandatory guidelines in this regard, they lack clarity on accountability making them partially-effective.
Often, bystanders take photos of grievously injured victims but refuse to help, leaving victims to bleed to death.
Is it time India emulated other countries to pass effective 'Good Samaritan Laws'?
India's deadly roads
According to a 2015 report on Accidental Deaths and Suicides, 148,000 people were killed in road accidents.
From five years ago, a 9% sharp up tick has been recorded.
Separately, 43% of all accidental deaths in 2015, were road accidents.
According to these statistics, 3 people die every 10 minutes from road accidents.
India loses 1-3% of its GDP due to road accidents.
Prompt treatment would save lakhs
Medical experts say survival rates of accident victims would increase by 50% if they received treatment in first 1 hour known as 'golden hour'. However, over 80% don't receive emergency care in the first hour of accident.
Love India news?
Stay updated with the latest happenings.
Yes, notify me
Acute apathy towards victims or intimidating system?
According to a 2013 survey conducted by SaveLIFE Foundation, 74% bystanders were reluctant to help victims in serious accidents.
A massive 88% cited legal hassles, harassment by police, lack of co-operation by hospital authorities and repeated court appearances as reasons for reluctance to help.
Nearly 90% people expressed the need for a 'Good Samaritan Law' to make it easier to help victims.
Setting an example on 'Good Samaritan Laws'
If a passer-by fails to assist accident victims, France prescribes a jail term of upto 5 years and fine upto $100,000. Denmark punishes such apathy with an imprisonment of 3 years and Argentina prescribes jail term of 2-6 years to whoever "abandons an injured person".
Does India have laws which protect Samaritans?
There are currently no laws per se that regulate processes for aftermath of an accident.
However, there are 'Good Samaritan' guidelines (GS Guidelines ) issued by Supreme Court that ensure that anyone who helps out accident victims is not harassed by police or hospital authorities.
GS Guidelines also make it mandatory for hospitals to provide treatment and not turn victims away fearing police action.
Protection for bystanders
GS Guidelines exempt bystanders from civil or criminal liability if they take accident victims to hospital. Guidelines have also been laid down for police investigations and trial courts and their treatment of Good Samaritans in these circumstances.
Have the GS Guidelines been effective?
The GS Guidelines issued by the Supreme Court were declared to be compulsory in March 2016.
Although these guidelines are a huge step in the right direction, there is no clarity on accountability.
There is no process laid down if the guidelines are not followed.
There is no grievance process and no agency that has been entrusted with implementation of these guidelines.
Long way to go before Samaritan Law is legally enforceable
For GS Guidelines to be legally enforceable, each state is required to pass state law in compliance with SC's directive. Until now only Karnataka has passed "Karnataka Good Samaritan and Medical Professional Bill, 2016". The governor's assent is awaited.