India
Take care of parents or suffer pay deduction: Assam government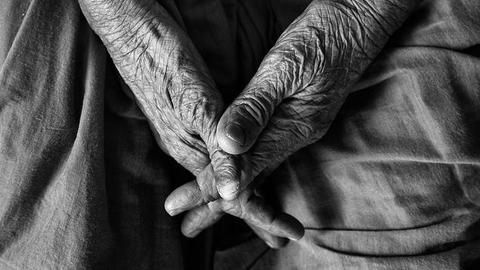 Propelling the consciousness towards elderly parents, the Assam government has moved to associate geriatric care to the salary of its employees.
Assam's finance minister Himanta Biswa Sarma said that every government worker should take care of his parents else the administration "will deduct a part of the employee's salary and give it to the neglected parents".
In context:
India's changing stance towards the elderly
Introduction

Overview of elderly in India
In 2011, senior citizen count stood at 98 million which is expected to go to 143 million by 2021, with approximately 51% being women.
In 2014, when the figure of India's elderly passed the 100 million mark and it was revealed that "51 million of them live below the poverty line".
The 80+ year old population section was the "fastest growing of the aging-population".
Changing norms

India changing the rules for the elderly
In 1999, the Centre adopted a National Policy on Older Persons (NPOP) with extensive outlines on "financial security, health care and nutrition, shelter, education, welfare, protection of life and property" for the elderly.
The 10th 5-year Plan was the most prominent document for the elderly as it showed commitment to care and empower the older persons under NPOP and sanctioned building old age homes.
Love India news?


Stay updated with the latest happenings.
2007

Maintenance And Welfare of Parents and Senior Citizens Act 2007
The act legally requisites "children and grandchildren to maintain the health and wellness of an aging family member".
Maintenance is described "as the provision of food, residence and medical attendance and treatment; and senior citizen as any person age sixty or older."
By doing so the government was attempting to place the responsibility of aging parents on family members.
How?

How can an elderly seek maintenance?
Under the act, senior citizens can make an application for relief.
The local administration, after an inquiry then passes an order commanding payment from the children.
Failing to adhere to the rules can result in fines and/or prison time for the senior citizen's child or relative.
Even childless senior citizens get relief and are to be cared for by their relatives.
Geriatric care worldwide

Unlike

India

where the onus falls on children, in several countries like USA, Canada, Germany and Australia the national governments play a crucial role in establishing nationwide standards for assisting the elderly.
08 Feb 2017

Take care of parents or suffer pay deduction: Assam government