India
Currency crunch continues, 30% ATMs still running dry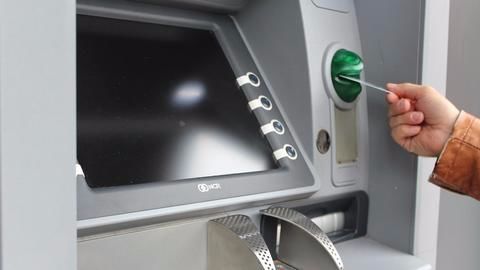 Data showed that 30% of the ATMs in India are still running dry, despite it being 100 days since the demonetization scheme was announced.
Delhi and NCR face an acute shortage due to currency diversion to UP for elections.
So far Rs 12,000 crore cash has been pumped into the economy. However, it has proved to be inadequate to meet the demands for cash.
In context:
Of demonetized notes, rules and weird events!
Details

Modi's demonetization drive
On November 8, 2016, the government announced that banknotes of Rs 1000 and Rs 500 will no longer have any value and will be replaced by new ones.
Those high-value notes made as much as 86% of the Rs 15.44 lakh crore that was in circulation then.
Restrictions were placed on withdrawing cash from bank branches and ATMs to manage the currency shortage.
Why was the decision taken?

In a televised announcement on November 8, Prime Minister

Narendra Modi

said the decision to demonetize banknotes was to arrest the flow of

black money

in the economy. Later, RBI chief

Urjit Patel

added that the decision was taken to target terror financing as well.
Love India news?


Stay updated with the latest happenings.
16 Feb 2017

Currency crunch continues, 30% ATMs still running dry
No comeback for Rs 1,000 notes

After several media outlets reported the RBI was planning to reintroduce Rs 1,000 notes in a new design, Economic Affairs Secretary Shaktikanta Das quashed the rumours, tweeting, "No plans to introduce Rs.1000 notes. Focus is on production and supply of Rs.500 and lower denomination notes."
13 Mar 2017

Savings account cash withdrawal limits lifted
The RBI has removed the cap on withdrawal of money from savings accounts, effective today. Earlier there was a withdrawal cap of Rs. 50,000 per week.
The notification about removing the cash withdrawal limits today was issued by the RBI as early as January 30.
Post-demonetization, the government sought to channel the flow of new notes by imposing withdrawal restrictions on the public.
04 Apr 2017

Demonetization: Cash withdrawal drops amid lack of low-value currency
Three weeks after RBI lifted withdrawal-restrictions, several ATMs continue to run short of cash, especially Rs. 500 and Rs. 100 notes.
An SBI report showed similar trends; withdrawals have declined from Rs. 52,800cr during the week ending January 13, to Rs. 32,500cr during the week ending March 24.
However, contrary to expectations, digital-transactions have also fallen from 684.66mn in February to 497.2mn in March.
Love India news?


Stay updated with the latest happenings.
12 Apr 2017

Demonetization: ATMs still short of cash by 30%
Cash infusion into ATMs is still running short by 30%, five months after demonetization of Rs. 500 and Rs. 1,000 notes, said Cash Logistics Association.
Though cash availability had picked up in January, banks are reportedly tending to keep more money at branches, as the RBI lifted restrictions on withdrawals.
Supply is generally more at the month's beginning, when salaries are paid.