India
Has AAP delivered on promise to modernize Delhi's public transport?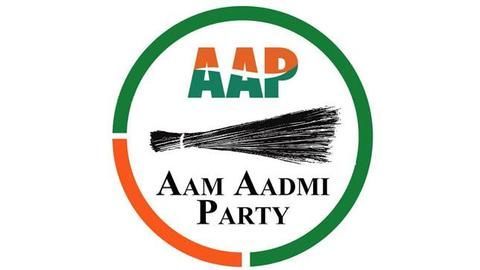 Aam Aadmi Party came into power in Delhi in February 2015.
Among its many promises, AAP committed to reforming and modernizing Delhi's dilapidated public transport system.
The government made commitments towards massively increasing transport capacity in its first budget and allocated a significant sum of money towards it.
However, it appears that many promises are at present long way from materializing.
In context:
Delhiites still awaiting public transport reform
Background

Abysmal state of public transport in Delhi
According to data with transport department, bus fleet in Delhi has reduced by over one-third in six years.
In 2010-11, DTC operated 6204 buses but now operates only 4020 buses.
The data also indicates that with respect to 674 bus routes, nearly 230 have now become obsolete.
Dwindling fleet of DTC buses and its image of being unreliable and poorly maintained keeps commuters away.
DTC's dwindling passenger volumes

Passenger volumes consistently dropped year-on-year. DTC transported 43.47 lakh passengers daily in 2013-14, which dropped to 38.87 lakh per day during year 2014-15 and further shrank to 35 lakh in 2015-16.
Love India news?


Stay updated with the latest happenings.
10 Feb 2017

Has AAP delivered on promise to modernize Delhi's public transport?
Details

Key commitments made by AAP
In AAP's very first budget, it proposed to induct 10,000 more buses over the next five years.
In its following budget presented in 2016, it committed to procure 1000 low floor non-AC buses and a similar number under a premium category.
In December 2016, massive cut in bus fares was proposed to boost ridership and encourage people to opt for public over private transport.
How

Huge divide in promise and implementation
Despite promises to induct 1000 low-floor buses, not a single one has been added so far.
Under the cluster scheme, only 225 out of promised 1000 have been added so far.
1000 proposed under the premium category were scrapped as Delhi's L-G didn't give approval.
Promises made towards slashing bus fares looks unlikely to be implemented as the plan's financial viability has been questioned.
What

Hurdles that need to be resolved
Road redesign implementation plans to provide for dedicated lanes for cyclists, pedestrians, buses are years behind schedules and congestion is expected to increase.
A non-transparent price policy used by rickshaws inconveniences passengers majorly but an effective mechanism to enforce rules is amiss.
Biggest issue is lack of cohesive transport policy: actions, projects, solutions are taken up on ad-hoc basis that prove to be inadequate.
Love India news?


Stay updated with the latest happenings.
Increasing capacity

Some interesting changes are afoot
Delhi government has proposed to induct only air conditioned vehicles, including standard floor and medium-size buses.
For starters, 431 AC standard-floor buses will be introduced between April 2017-March 2018.
In addition to standard buses, air conditioned midi and mini buses will also be introduced.
To plug last-mile connectivity, 10,000 AC Maxi Cabs with seating capacity of 6-12 will be introduced over next one year.