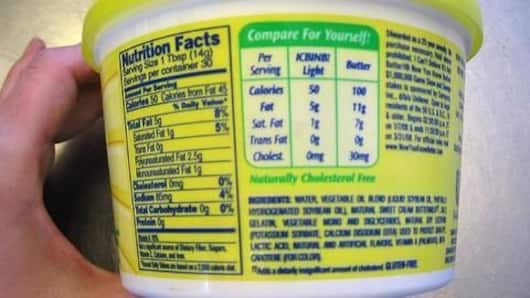 Restaurants may now declare nutrition and calories
Food Safety and Standards Authority of India (FSSAI) is proposing that restaurants be required to declare nutrition and calories for every meal they serve.
The food regulator wants that consumers should be aware of what they are eating from a health perspective.
Currently, these labelling norms already exist for packaged products but not for restaurant meals and the intention is to bring parity.
What does FSSAI propose?
Several fine dining restaurants have special menus for low sugar or less-calorie food items however customer is never provided actual details.
According to Pawan Agarwal, FSSAI CEO, introducing labelling regulations will ensure the consumer is always well informed.
Agarwal has clarified that for now labelling norms for restaurants will not be mandatory but the regulator would like to see big names adopt it voluntarily.
FSSAI inspired by USFDA
US Food and Drug Administration notified rules in December 2014 for 'Nutrition Labelling of Standard Menu Items' in restaurants and other food establishments. From May 2017, certain categories of US restaurants will now comply with these rules.
Love India news?
Stay updated with the latest happenings.
Yes, notify Me
Mixed reactions to FSSAI's proposal
Spokesperson for 'Hotel and Restaurant Association of Northern India' said "We are working with FSSAI and disclosing information on nutrition and calorie intake will not be an issue."
However, Riyaaz Amlani, President of 'National Restaurants Association of India' was not enthusiastic about the proposal as he had reservations with mandatory compliance.
He said labelling would be a big task and implementation may be impractical.
Regulating organic food market
FSSAI will introduce draft guidelines for organic food in the public domain next month.
There are plans to create an umbrella organization that will ensure certification of organic produce.
A committee is set to be established which will look into issues of organic food retailing.
Market for organic food, including grains and pulses, is nearly Rs. 3,350 crore and is growing at 30% annually.