India
PIL can't be used as "weapon" against financial decisions: RBI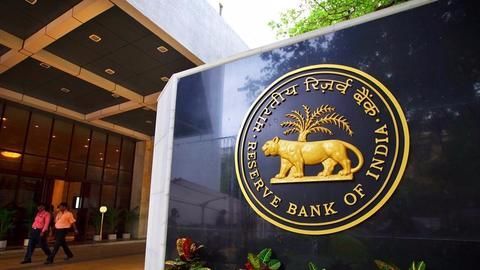 Urging the Delhi HC to dismiss a PIL challenging levies on credit/debit card transactions, the RBI submitted that PILS cannot be used as a "weapon" against financial decisions.
"Decisions are taken by the RBI in exercise of its administrative/statutory powers. Challenge to the same… cannot fall within the parameters of PIL," it argued.
The PIL had sought the court's intervention in the matter.
In context:
PILs: Boon or bane in India?
Introduction

Public Interest Litigation
Term 'Public Interest Litigation' is not defined but under Indian law it is understood as litigation initiated for the protection of public interest.
Until late 1970s, only an aggrieved party could approach courts for justice but a person not personally affected couldn't do so as proxy or on behalf of another.
However radical changes were initiated by the Supreme Court post the Emergency.
First PIL filed in 1979

In 1979, a PIL was filed by an advocate based on news reports on pitiful condition of prisons and undertrial prisoners in Bihar. Proceedings under Hussainara Khatoon v. State of Bihar led to release of more than 40,000 undertrial prisoners.
Love India news?


Stay updated with the latest happenings.
What Transpired

Legal sanctity of PIL
In 1981, Justice PN Bhagwati articulated concept of PIL in S.P. Gupta v. Union of India.
It was held that a 'class of people' who've suffered a legal wrong/injury or whose rights have been violated but are unable to approach the court for relief, "any member of public or social action group acting bonafide" may approach court on their behalf to seek legal remedy.
Milestones in PIL revolution

PILs create judicial history
PILs paved the way for reform on pertinent issues.
In 1983, courts delivered a historic judgement on issue of custodial violence against women in prisons.
In 1996, PIL by MC Mehta resulted in stringent regulations against refineries in Mathura polluting air near Taj Mahal.
In 1998, a PIL filed by environmentalists resulted in the CNG verdict forcing vehicles in the capital to switch fuel.
Abuse of PILs

PILs brought about massive transformation: vigilant citizens had access to an inexpensive legal remedy and could directly approach HC or SC by paying a nominal court fee. However, soon this legal remedy began to be abused for personal/political gains.
Why

Courts caution against abuse of PILs
In 2003 courts observed that increasingly PILs were abused as many were filed with "oblique motives".
Court then laid down strict guidelines: the Supreme Court sanctioned levying "exemplary costs" as a deterrent and instructed High Courts to be more selective while accepting PILs.
Despite guidelines, "frivolous" PILs continued: in recent months and years, courts have frequently fined petitioners for wasting valuable time of judges.
Love India news?


Stay updated with the latest happenings.
06 Mar 2017

PIL can't be used as "weapon" against financial decisions: RBI