Sushma Swaraj's daughter meets Harish Salve; fulfils her last wish
India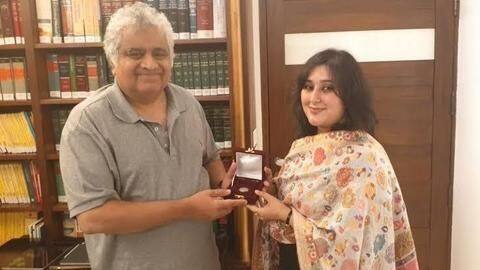 Hours before her demise, former External Affairs Minister Sushma Swaraj had a touching conversation with eminent lawyer Harish Salve. She had asked him to meet her and collect his fee of one rupee for representing Kulbhushan Jadhav at International Court of Justice (ICJ).
On Friday, this promise was fulfilled by her daughter, Bansuri Swaraj, as she presented a one-rupee coin to the advocate.
Quote
"Bansuri has fulfilled your last wish..." husband pens touching note
Swaraj's husband and former governor of Mizoram, Swaraj Kaushal penned a touching tweet, saying, "Bansuri has fulfilled your last wish. She called on Mr. Harish Salve and presented the one-rupee coin that you left as fees for Kulbhushan Jadhav's case."
You can check the tweet here
ICJ
Backstory: Lawyer Salve represented Jadhav at ICJ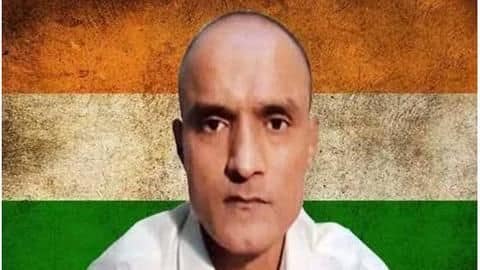 For the uninitiated, Jadhav is a retired Indian Navy officer, who was arrested by Pakistan in 2016.
Salve, who represented Jadhav at ICJ, argued that Pakistan violated the Vienna Convention by not allowing consular access to the ex-officer.
In July this year, although ICJ rejected India's appeal for Jadhav's release, it directed Pakistan to allow consular access and review the death sentence.
Do you know?
Tellingly, Salve charged just Re. 1 to defend Jadhav
ICJ ruled in India's favor, owing to the concerted efforts of Salve. Now, he is one of India's most expensive lawyers, his client list boasting of names like Salman Khan and Ambanis, but he charged token money of Rs. 1 to defend Jadhav.
Quote
She sounded cheerful and happy, Salve shares last conversation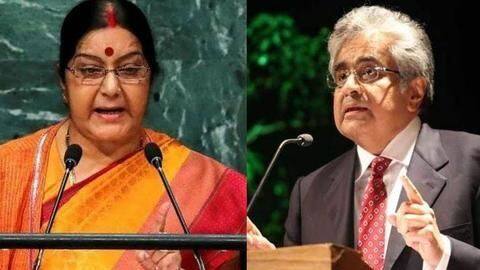 Meanwhile, after Swaraj's demise, Salve shared details of conversation they had just moments before she suffered the fatal cardiac arrest.
"She was sounding cheerful and was very happy. She was asking me why I haven't come and met her on this visit. I said I will come and meet her today. She said you have to come because I have to pay your fees."
Information
Swaraj died on August 6 in Delhi
After successfully serving as the Foreign Minister in PM Modi's first term, Swaraj, who opted out of Lok Sabha elections this year due to health concerns, died on August 6, at the age of 67. Her demise was condoled by leaders across party lines.