CRPF Commanding Officer in "good condition" now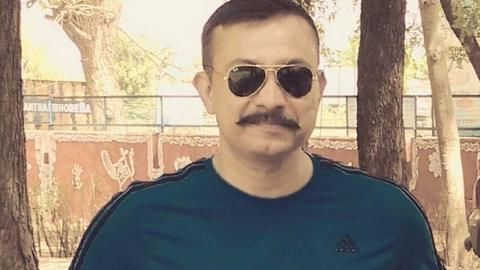 CRPF Commanding Officer Chetan Cheeta is currently undergoing treatment at the AIIMS Trauma Centre in Delhi.
Army Chief General Bipin Rawat visited Cheeta yesterday, and in a statement, said that Cheeta was in a "good condition".
Cheeta had sustained several gunshot injuries in an encounter with Lashkar-e-Taiba (LeT) terrorists in the Bandipora district of Jammu & Kashmir a few days back.
In context
The story of Chetan Cheeta's bravery
14 Feb 2017
Top LeT commander Abu Masiab killed
Cheeta had received information from the J&K police about two LeT terrorists hiding in Hajin village.
Cheeta moved in immediately with the Rashtriya Rifles, and was the only man from his outfit - the 45th CRPF Battalion.
In the operation, Cheeta led from the front and fired sixteen rounds, killing top LeT commander Abu Masaib.
Three jawans lost their lives, and one terrorist fled.
CRPF chief praises Cheeta's bravery
"Chetan did not wait for his force and was in the forefront of the operation. The militants had heavy arms and ammunition and fired AK-47s and UBGLs," said CRPF chief K. Durga Prasad.
Love India news?
Stay updated with the latest happenings.
Notify Me
Injuries
Chetan Cheeta's injuries
Cheeta suffered horrendous injuries in the operation.
He was shot several times, his arms were fractured, shrapnel went into his eyes and blinded him, and he suffered injuries to his abdomen.
He is also suffering from acidosis i.e. increased acidity in blood and other body tissues.
Cheeta was airlifted from the site of the operation and was admitted to the AIIMS Trauma Centre's ICU.
The nation prays for Cheeta
According to News-18 report, as prayers for Cheeta's recovery poured in from across India, people offered their prayers in Ajmer's Darga Sharif and in temples across Jaipur.
24 Feb 2017
CRPF CO Chetan Cheeta critical but stable
According to a recently released medical bulletin, Commanding Officer of the Central Reserve Police Force (CRPF), Chetan Cheeta remains critical but stable.
Chetan Cheeta was injured in Jammu and Kashmir's Bandipora in an encounter between terrorists and security personnel.
He sustained multiple gunshots and is being treated at AIIMS Trauma Centre.
Three security personnel were killed and seven others were injured.
05 Apr 2017
CRPF commandant Chetan Cheeta will be home soon
Chetan Kumar Cheeta, a CRPF commandant who had plunged into deep coma two months ago has miraculously regained consciousness.
According to the doctors at the AIIMS trauma centre where Cheeta was in the ICU for a month, he is fit to be discharged.
Cheeta was injured in an encounter that took place on 14th February in the Bandipora district of Kashmir.
07 Apr 2017
CRPF Commandant Chetan Cheeta: Ready to dance and enjoy scotch
45-year-old CRPF Commandant Chetan Cheeta was discharged on Wednesday from AIIMS, after recovering from his coma which lasted for weeks.
In his wheelchair, with his both hands in casts and one eye covered in plaster, Chetan said he wants to celebrate his recovery with scotch whiskey.
When asked how he was doing, Cheeta asked his colleague to put some music on and "let's dance."