India
Vigilance Department detects 'scam' in AAP's Mohalla clinics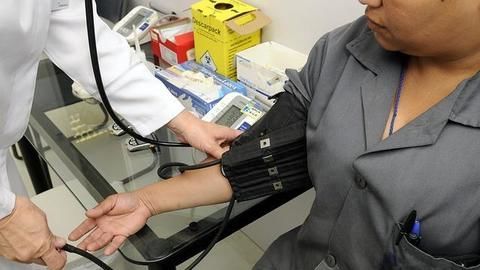 Delhi Government's vigilance department has written to Directorate General of Health Services and Chief Medical District Officer and raised multiple "operational" issues concerning Mohalla Clinics.
Based on an internal probe, there appeared to be an ongoing 'scam' as doctors were making fake entries of patients to earn more income.
So far, Delhi's Health Minister Satyendra Jain and spokesperson have refused to comment.
In context:
Mohalla clinics in trouble with vigilance department
Background

Mohalla Clinics in Delhi
Aam Aadmi Party had promised to provide affordable health care services if elected in Delhi.
Although originally they promised to open 1000 Mohalla clinics, so far 110 clinics have opened in low-income neighbourhoods.
These clinics can conduct upto 200 tests, provide initial diagnosis and medicines are dispensed via vending machines.
Mohalla clinics have received international acclaim for making health-care available at doorsteps of under-privileged.
Lakhs benefitted but problems too

Available data suggests that in 2 years since AAP came to power, over 23 lakh people have availed of medical services from these clinics. However recent reports indicate increasing patients, slow

technology

and delayed salaries are hampering clinics' productivity.
Love India news?


Stay updated with the latest happenings.
What Transpired

Vigilance Department receives complaints; probe initiated
In recent months, Delhi government's vigilance department received complaints that doctors working in Mohalla clinics were treating 533 patients in 4 hours.
Speed of diagnosis seemed questionable as according to data each patient was being attended to and diagnosed in 36 seconds.
Other complaints regarding functioning of Mohalla clinics were received which prompted the vigilance department to conduct an internal probe two weeks ago.
22 Feb 2017

Vigilance Department detects 'scam' in AAP's Mohalla clinics
Details

How are Mohalla clinics scamming?
Doctors working in Mohalla clinics are paid Rs. 30 per patient per day.
Vigilance officers said doctors prescribed "useless" medicines to make patients revisit as that resulted in increased income.
During clinics' inauguration, doctors were instructed to spend 7-10 minutes per patient; probe reveals fake entries of patients was allowing doctors to earn Rs. 1.8 lakh per month, effectively treating 1-2 patients per minute.
Anti-corruption bureau may take over

According to established procedure, "If the probe establishes that any 'forgery' was committed in the process, the matter will be forwarded to the Anti-Corruption Bureau" a vigilance official said.