India
CBI Court sentences SIMI Chief to life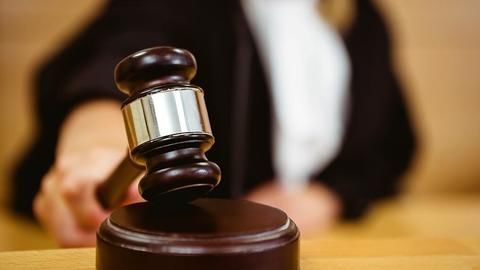 Safdar Nagori, Chief of 'Students Islamic Movement of India' (SIMI) along with 10 members of the terrorist outfit have been sentenced to life imprisonment by a special CBI court in Indore.
SIMI Chief and other members have been convicted of sedition and waging a war against India.
The organization is believed to be the feeder for Jihadi groups and was banned in 2001.
In context:
SIMI Chief convicted for waging war against India
What is SIMI?

'Students Islamic Movement of India (SIMI)' is an Islamist fundamentalist organization formed in Aligarh, UP in 1977. Its aim is to establish Dar-ul-Islam (land of Islam) by forceful conversions or by violence. It was banned in 2001 under Prevention of Terrorism Act.
Introduction

Safdar Nagori
Safdar Nagori, former chief of radical and banned organization SIMI is the son of a retired sub-Inspector of Ujjain police.
He holds a masters degree in journalism and was a merit-holder.
During his student days in early 1980s, he was not believed to be a hardliner. However, reportedly, the riots after the Babri Masjid demolition in 1992 led him to join SIMI soon after.
Love India news?


Stay updated with the latest happenings.
What Transpired

Nagori pursues violent jihad
Nagori pursued violent jihad and in late 1990s-early 2000s settled down in Murshidabad, West Bengal where he developed a strong terror network.
He was underground since 2001 but was eventually arrested in 2008 along with key SIMI operatives, including mastermind of 2006 Mumbai train blasts.
Special task force arrested 12 other SIMI operatives who hailed from several states including MP, Karnataka, Maharashtra, and Kerala.
Details

Key accused in multiple terror cases
Nagori is a key accused in the Ahmedabad blasts in 2008 and in several others.
He along with other arrested SIMI operatives were charged with sedition, creating communal tension and sections of Unlawful Activities (Prevention) Act, Arms Act and Explosives Act.
Pistols, cartridges, anti-national literature and explosives were recovered from a bungalow belonging to accused and police tracked down a major SIMI training camp.
01 Mar 2017

CBI Court sentences SIMI Chief to life
Judge's statement at time of conviction

"Their activities prove they don't have faith in the Indian Constitution. Their acts pose a serious threat to entire mankind on the basis of religious hatred. Keeping the nation's interest in mind and going by facts and circumstances that proved their crime, they are convicted."