India
India to release 39 Pakistan prisoners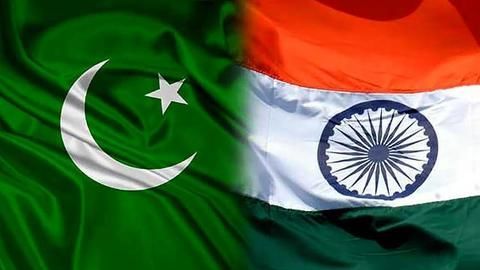 In a gesture of good-will, India will release 39 Pakistanis who are currently lodged in Indian jails. Of these, 21 are prisoners who have completed their sentences, while 18 are fishermen who strayed into Indian waters.
Government officials stated that "We have identified these prisoners and with Pakistan confirming their nationality, they will be released on March 1."
In context:
Reassessing Indo-Pak ties
Diplomatic deadlock

The India-Pak diplomatic deadlock
Indian has stood firm on its stance that there will be no peace talks until Pakistan takes action against terror groups operating from Pakistan against India.
The Uri attack and the Pathankot attack were the most recent instances of cross-border terror.
However, incidents like 26/11 and Pakistan's continued support to separatist elements in Kashmir, have made the relations even more tense.
India's demands

In the wake of the Pathankot and Uri attacks, India demanded that Pakistan take action against terror groups on its soil. India demanded that Pakistan take action against Hafiz Saeed, the mastermind of the 26/11 attacks. These were prerequisites to any proposed bilateral peace-dialogue.
Love India news?


Stay updated with the latest happenings.
Fishermen

Pakistan releases Indian fishermen
Between December'16 and January'17, Pakistan released over 439 Indian fishermen in 2 separate batches.
Fisherfolk from both countries often stray into international waters and are apprehended by security forces. Some of these fishermen have been in Pakistani prisons for over a year.
There are still several hundred such fishermen lodged in Pakistan. The same is the case in India.
Pak releases Indian soldier

On 21 January, Pakistan released Sepoy Chandu Babulal Chohan, who had inadvertently crossed the LoC on 29 September, during India's surgical strike operation inside Pakistani territory. He was released as a goodwill gesture.
Saeed

Pakistan takes action on Hafiz Saeed
In Feb'17 Pakistan placed Hafiz Saeed under house arrest after they put him on the country's 'Anti-terrorist Act' list.
Under the conditions imposed on him, his weapons license and those of his aides were also revoked.
Pakistan's Defence Minister Khwaja Asif stated that Saeed had been arrested keeping in mind greater national interest of Pakistan.
01 Mar 2017

India to release 39 Pakistan prisoners
Love India news?


Stay updated with the latest happenings.
06 Mar 2017

Pakistan reportedly apprehends 94 Indian fishermen in two days
The National Fishworkers Forum reported that Pakistan had apprehended 94 Indian fishermen and seized 17 boats off the Gujarat coast in two days.
On March 4, 70 fishermen on 13 boats were captured, and on the next day, 24 on four boats were apprehended off the Jakhau coast.
All of them were taken to Karachi, said NFF Secretary Manish Lodhari.
21 Mar 2017

India won't allow Pakistan to go first: Nuclear expert
Nuclear expert Vipin Narang of MIT said India may shelve its "no first use" policy if Pakistan appeared likely to use the weapons first.
He added India's attack may be a full 'comprehensive counterforce strike' aiming to completely disarm Pakistan, instead of a conventional strike.
This expectation is based on the opinions of prominent people, including former national security adviser Shivshankar Menon.
24 Mar 2017

India reacts angrily to Basit's support for Kashmiri "freedom struggle"
After media reports on Pakistani high commissioner Abdul Basit reiterating support for Kashmir's "freedom struggle", India External Affairs spokesperson Gopal Baglay said it is "tantamount to interference in our internal affairs".
"They are not in keeping with diplomatic niceties," he added.
Earlier, Basit said aspirations of people "can be suppressed but not quelled and I hope the struggle of the Kashmiris will prove successful".