#LawyersvsPolice: Woman cop was assaulted by lawyers, video shows
India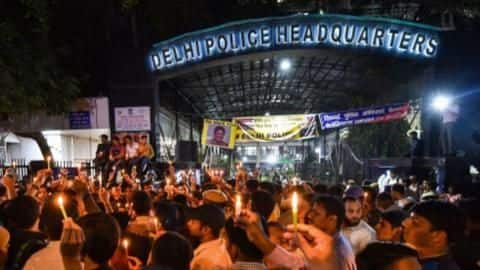 Lawyers and cops are seen as "guardians" of justice, but on Saturday they evoked ridicule after they clashed at Tis Hazari court.
The violence, which started over parking space, led to an unprecedented protest by cops on Tuesday.
And now, a video has surfaced which shows that a senior female officer was roughed up by lawyers.
As is obvious, sheer lawlessness has taken over.
What happened
Backstory: In clash, vehicles were vandalized, lawyers and cops hurt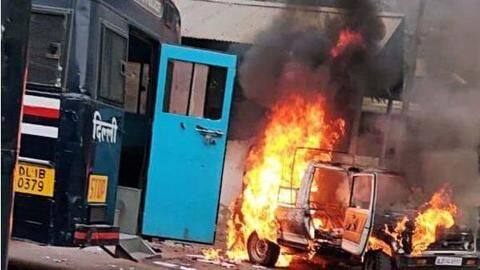 In the violence, nearly 20 cops and eight lawyers were injured. One police vehicle was set on fire, and other vehicles vandalized.
While both sides claimed they were actual "victims", Delhi High Court suspended two officers and transferred two others.
To lodge a protest against the same, thousands of police personnel gathered at Delhi police headquarters. The agitation was called off after 11 hours.
Video
Video showed woman DCP was chased by lawyers
While an end to this fight seems far-fetched, CCTV footage has given a new angle to the story.
In the footage, Deputy Commissioner of Police (DCP), North District, Monika Bhardwaj can be seen being chased by a bunch of lawyers, while her aides tried to save her.
It is alleged that the lawyers also snatched a service revolver belonging to her subordinate.
Audio
Separately, in audio, two officers discussed the assault on senior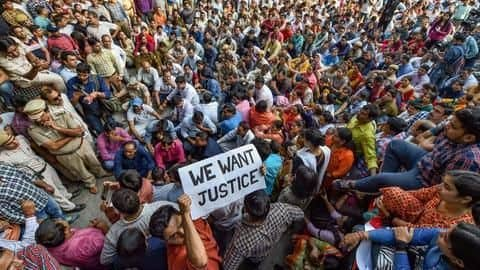 Along with the video, an audio clip also found its way into social media where two police officers discussed the assault on the senior cop.
"The pistol... has been snatched. I was beaten badly while trying to protect madam," one of them purportedly said in the clip.
He reportedly suffered a broken shoulder. His wrist, thumb, and head were also injured.
You can watch the video here
Action
The clips are being examined, her statement will be recorded
The footage also shows a motorcycle being alighted by lawyers. As per reports, the blaze came dangerously close to the lock-up, endangering the lives of dozens of inmates.
Notably, the footage and audio clip are part of the evidence which a fact-finding committee is examining.
Further, Police spokesperson Anil Mittal said Bhardwaj's statement will be added to the FIR.
In another video, Bhardwaj can be seen pleading before lawyers