All 4 accused in Hyderabad vet's rape-murder killed in encounter
India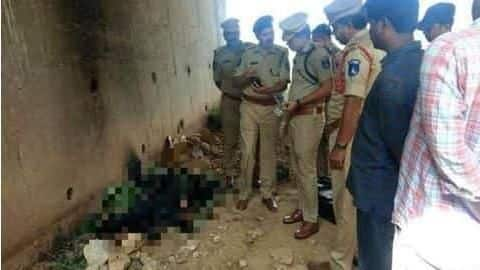 In a shocking development in the Hyderabad veterinarian's rape and murder, all four accused have been killed in an encounter.
Reportedly, the accused were shot dead by the police during an escape bid.
They were taken to the exact spot in Chatanpally, Shadnagar, where the veterinarian's charred body was found on November 28 to collect evidence.
Here's what went down.
Details
Accused taken to crime scene for reconstruction of events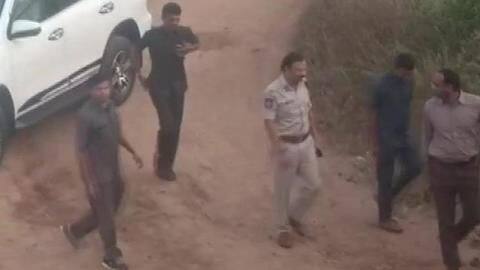 Reportedly, the four accused—Mohammed (26), Jollu Shiva (20), Jollu Naveen (20) and Chintakunta Chennakeshavulu (20)—were taken to the crime scene at 3 am for a reconstruction of events as part of investigation.
The police said one of the accused signalled to the others, possibly to escape. They also allegedly attacked the police and tried snatching their weapons.
All four were then shot dead.
Quote
Accused killed in encounter between 3-6 am: Cyberabad Police Commissioner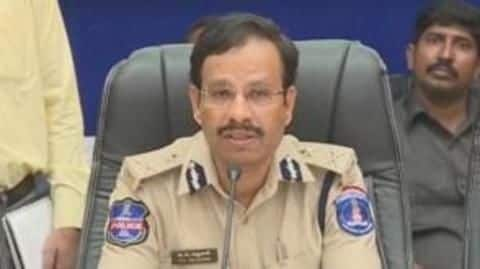 Notably, Shamshabad Deputy Commissioner of Police Prakash Reddy told ANI, "The accused snatched weapon and fired on Police. In self-defense the police fired back, in which the accused were killed."
Further, Cyberabad Police Commissioner VC Sajjanar said, "The accused... were killed in a police encounter at Chatanpally, Shadnagar today in the wee hours, between 3-6 am," adding further details will be revealed soon.
Reaction
My daughter's soul must be at peace now: Vet's father
The father of the veterinarian, Dr. Disha (name changed), reacted to the news of the four accused being killed saying, "I express my gratitude towards the police and the government for this. My daughter's soul must be at peace now."
Meanwhile, Nirbhaya's mother said she's "extremely happy" with the development adding, "I demand that no action should be taken against the police personnel."
Quote
This should have happened through legal system: NCW chief
National Commission for Women Chairperson Rekha Sharma said she feels happy as a common citizen as "this was the end we all wanted for them." She added, "But this end was supposed to be through the legal system. It should have happened through proper channels."
Arrest
Accused in police custody since Wednesday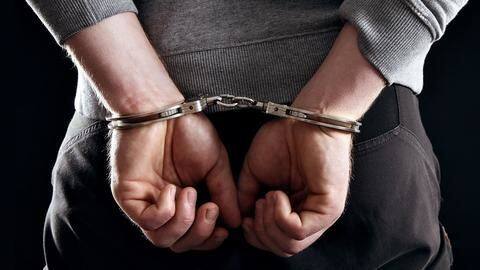 The four accused were arrested a day after the crime.
On Monday, the Hyderabad police petitioned a local court in Shadnagar for 10-day custody of the accused to grill them about details of the crime.
On Wednesday, the four were remanded to seven-days police custody.
The Telangana government had set up a fast-track court to try the case.
Backstory
Accused had gang-raped, murdered woman; burnt her body
On November 27, the four accused deliberately punctured the tire of Dr. Disha's scooter, parked at the ORR toll plaza in Tondupally.
When the unsuspecting vet returned to collect her scooter, the accused pretended to help her, then ambushed her.
She was dragged behind a line of trucks nearby, then gang-raped and murdered.
Her burnt body was found the next morning in Chatanpally.