Woman shot in face at wedding because she stopped dancing
India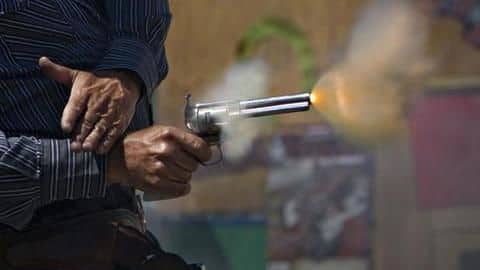 In a shocking incident, a woman was shot in the face at a wedding after she stopped dancing. The incident took place in Chitrakoot, Uttar Pradesh.
Reportedly, the woman was performing at the wedding and was shot at by a man, who was apparently drunk. Her condition remains critical.
Meanwhile, no arrests have been made thus far.
Here are more details.
What happened
Man threatened to shoot dancers when they stopped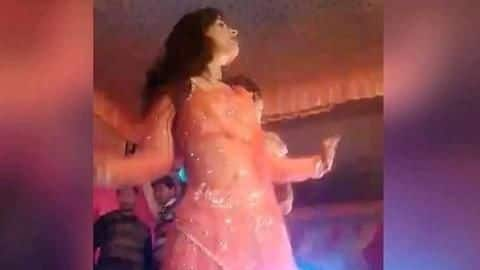 According to IANS, the incident occurred on December 1. The woman was among a dancers' group performing on stage.
In a video of the incident, a man can be heard saying, "Goli chal jayegi (shots will be fired)" after the woman stopped dancing.
Another man says, "Sudhir bhaiya, aap goli chala hi do (Brother, you should fire the gun)." She is then shot at.
Twitter Post
You can watch the video here
This video is from UP's Chitrakoot .The lady was performing at a wedding and was shot by a man , possibly drunk, because she stopped after the music system development a glitch. She took a bullet in the jaw , hospitalised in Kanpur. @chitrakootpol says trying to make arrests pic.twitter.com/f9vVYopcYL

— Alok Pandey (@alok_pandey) December 6, 2019
Details
Dancers were told to stop performing due to technical glitch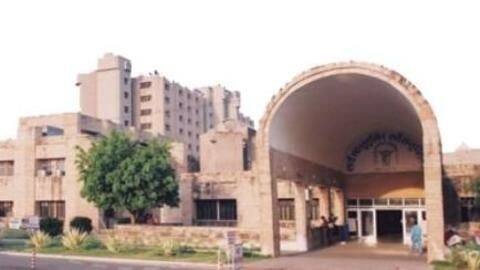 Reportedly, the injured woman has been identified as Hina (22).
A co-performer told News18 that a man had asked them to stop dancing as there was a technical glitch during the performance.
She said, "We were waiting on the stage and suddenly the man (accused) aimed directly at Hina and fired a shot. She was hit in the chin and suffered serious injuries."
Information
Woman receiving treatment at SGPGIMS, Lucknow
Hina was rushed to a local hospital and later referred to the Sanjay Gandhi Postgraduate Institute of Medical Sciences in Lucknow. According to IANS, the groom's uncles, who were present on stage, were also injured during the firing.
Quote
Accused identified; will be arrested soon: Chitrakoot ASP
Assistant Superintendent of Police (ASP) Chitrakoot Balwant Chaudhary told News18, "We received the information in the night that during the 'Baarat' one person had opened fire and three people were injured in this."
The ASP added, "A case was registered in this case. We have ascertained the name and details of the accused. Soon, he will be arrested."
Information
Incident happened at the wedding of Village Pradhan's daughter