India
Demonetization: Rs. 6000 crore tax so far on unaccounted money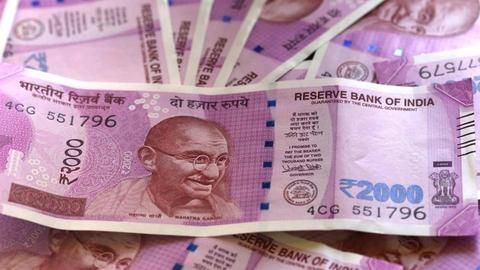 Sources revealed that the government has collected over Rs. 6000crore on unaccounted money deposits made by people after demonetization.
Vice-chairman of the SIT on black money, Justice Arijit Pasayat added that "As many as 1,092 people, who had deposited over Rs. 50 lakh, have not yet responded to notices."
Analysts expect the total collection to increase significantly once more people respond to the IT-notices.
In context:
Tax windfall from demonetization deposits
Demonetization

Demonetization: Cracking down on black money
In November 2016, Prime Minister Narendra Modi took a major economic step by abolishing Rs. 500 and Rs. 1000 notes in India.
Citizens were urged to deposit the old notes with banks, and their deposits would be monitored to assess the value of any unaccounted money that may be deposited.
High value deposits were taxed at 75% for depositors to avoid legal action.
Notices sent to depositors

The IT department sent notices to 18 lakh people who made high-value deposits. In the first phase this was for people who deposited Rs. 50 lakh or over. They were given the choice of paying tax on their deposits to avoid legal actions.
Love India news?


Stay updated with the latest happenings.
Process

Tedious time consuming process
The first phase only focused on deposits over Rs. 50 lakh. Businessmen who made the deposits have been asked to provide company balance-sheets of the last three years.
Government officials who made such deposits have had all the money confiscated as the Prevention of Corruption Act applies.
In the next phase the government will have to examine similar large deposits in Jan Dhan accounts.
Petrol pumps

Cracking down on petrol pumps
Since petrol pumps were asked to accept old notes, several began illegally converting the old notes for people for a fee.
Now, pump owners have been asked to show their cash books, and any excesses have been booked as illegal.
The defaulters have been asked to issue cheques for the amounts to the Pradhan Mantri Garib Kalyan Yojana with tax and penalty of 49.90%.
18 Mar 2017

Demonetization: Rs. 6000 crore tax so far on unaccounted money