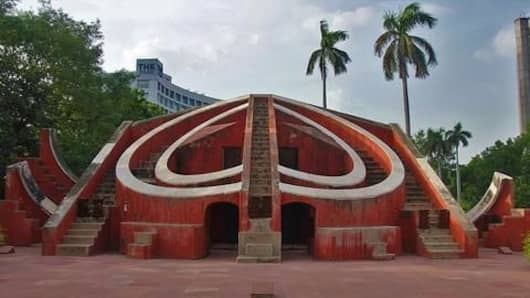 Jantar Mantar becomes the newest haven for marijuana dealers
Delhi's Jantar Mantar, famous as India's 'protest street', has a new identity - a marijuana hotspot. 'Langda (lame) man' Umesh Singh from Bihar is the go-to man; he knows where to get which variety of weed at which time of day, and at what price.
Protesters frequenting the place since months and years have become regular customers, apart from visitors and media people.
History of Jantar Mantar
Jantar Mantar is one of five monuments built by Maharaja Jai Singh II of Jaipur, with the purpose of predicting time and planetary movements. A plaque within the complex lists the year of construction as 1710, which research disproved; it was actually constructed in 1724.
What makes Jantar Mantar a lucrative spot for the business?
Many protesters have made the site their home in pursuance of their demands. Cheap rates of marijuana (around Rs. 100 per 'pudiya') manage to attract several who frequently run low on money.
Protesters also prefer ganja to alcohol, seeing as they need to maintain a calm state of mind.
Suppliers come from Himachal, Uttar Pradesh, Odisha and more with different qualities of stuff.
Love India news?
Stay updated with the latest happenings.
Yes, notify Me
Ganja dealers' hotspots in Delhi
Many spots in the national capital have earned fame as ganja dealers' haunts. Particularly known are near the Nizamuddin station, Lodi Road, Nehru Stadium, around Dyal Singh College, Lajpat Nagar and Satya Niketan. Prices can go up to as much as Rs. 500/10 grams.
The rise of Jantar Mantar as India's protest street
Till the Parliament attack of 2001, protesters from all over the country used to converge in Delhi and march to Parliament during session.
Focus soon shifted to the nearby Jantar Mantar, belonging to former defence minister A.K. Antony, where the powerful and the rebellious unite.
Many have even built huts in the area, and have been marking their presence since years, if not decades.
The 'non-protesters' at Jantar Mantar
The site has become a frequented spot for many non-protesters too; social worker Shiv Sharma often visits for insights into India's socio-economic problems.
Consistent protesters report they are approached by many attempting to launch their own political parties.
Machindranath Suryawanshi, anti-corruption activist, has launched his office-cum-residence at Jantar Mantar.
And yet others like Vinod Kumar visit regularly to supply essentials to the now-constant protesters.
The famous social battles waged at Jantar Mantar
Jantar Mantar has been the birthplace of many of the decade's significant movements. It was here that Anna Hazare launched his national movement against corruption, it was here that candles were lit for Nirbhaya, it was here that YSR Congress chief Jaganmohan Reddy protested the creation of Telangana.
"Want to hold dharna/protest. Upto 5,000 persons. Welcome to Jantar Mantar," read a Delhi Police ad.