BJP MP pacifies panicked Bengaluru bank depositors amid RBI restrictions
India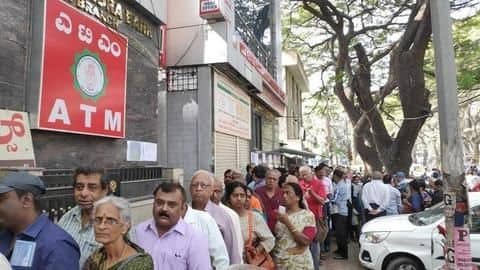 Days after the Reserve Bank of India imposed regulatory restrictions on a co-operative bank in Bengaluru, Bharatiya Janata Party MP Tejasvi Surya assured panicked depositors that the Finance Minister was personally looking into the matter.
On Friday, the RBI had capped the withdrawal limit for Sri Guru Raghavendra Co-operative Bank at Rs. 35,000 for the next six months.
Here are more details.
Details
Government will protect depositors' interests: Surya quotes FM Sitharaman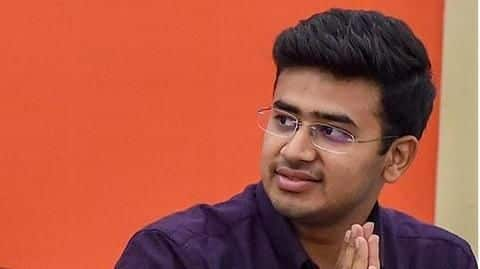 Surya, who represents the Bengaluru South constituency in the Lok Sabha, assured depositors of the co-operative bank that he has apprised Finance Minister Nirmala Sitharaman of the matter.
He said Sitharaman told him that the Centre will do "everything in its capacity to protect the interests of the depositors" after she spoke to the RBI Governor, Shaktikanta Das, and other concerned authorities.
Twitter Post
You can read Surya's press statement here
I want to assure all depositors of Sri Guru Raghavendra Co-operative Bank to not panic.

Hon'ble Finance Minister Smt. @nsitharaman is appraised of matter is personally monitoring the issue. She has assured Govt will protect interests of depositors. Grateful for her concern. pic.twitter.com/pmoAcUFAu7

— Tejasvi Surya (@Tejasvi_Surya) January 13, 2020
RBI directive
RBI capped withdrawal limit for co-op bank; restricted business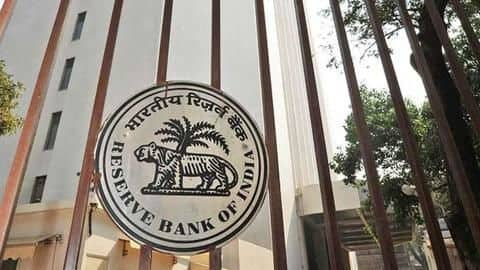 On Friday, the RBI barred depositors of the Guru Raghavendra Co-operative Bank from withdrawing more than Rs. 35,000 from any savings, current or deposit accounts in the next six months.
The RBI also restricted the bank from granting/renewing loans and advances, making investments, incurring liabilities, etc., without prior permission from the central bank in writing.
Quote
Guru Raghavendra bank's license not canceled, RBI had clarified
The RBI noted, "The issue of the above Directions by the RBI should not per se be construed as cancellation of banking license by RBI. The bank will continue to undertake banking business with restrictions till its financial position improves."
Reason
Bank blamed 62 dud loans for RBI's restrictions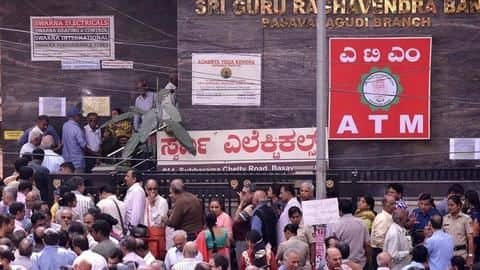 Speaking to depositors at Bengaluru's Sri Guru Narasimha Kalyanamandira auditorium on Monday, Guru Raghavendra Co-operative Bank Chairman K. Ramakrishna blamed 62 dud loans for the restrictions imposed by RBI.
Ramakrishna said that the dud loans had locked up Rs. 300 crore of deposit.
He also assured depositors that their money was "100%" safe and scheduled to meet them again on January 19.
Depositors' reaction
'My father has entire life savings in Guru Raghavendra bank'
One depositor, Nagaraj M, told IANS, "The bank says I can't withdraw over Rs. 35,000. In case of our fixed deposit maturing, we'll have to renew it as we can't encash it."
Seeking the government's help, Twitter user Gauri Vishwanath said, "My father has all his life savings in Sri Guru Raghavendra Sahakara Niyamita... I don't want to lose my father for this."
PMC Bank crisis
In September, similar crisis hit PMC Bank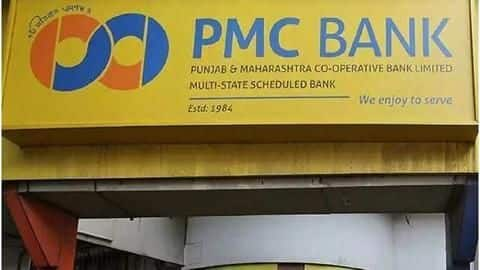 Restrictions on the Bengaluru bank case come four months after a similar crisis hit the Punjab and Maharashtra Co-operative (PMC) Bank.
In September, the RBI capped withdrawal limit for PMC depositors at Rs. 1,000 and gradually raised it to Rs. 50,000.
Distressed depositors staged protests and at least nine even lost their lives—some due to cardiac arrests, while one committed suicide.