Nirbhaya convicts broke prison rules 23 times: Reports
India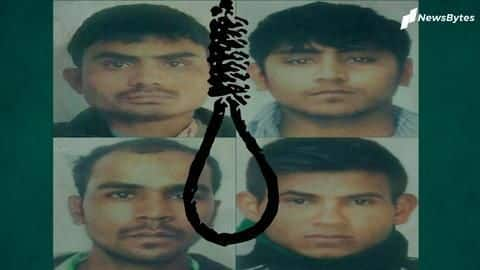 Scheduled to be hanged in a week, the four convicts in the 2012 Nirbhaya gangrape and murder case broke prison rules 23 times during their stay at Delhi's Tihar Jail, reports said.
The convicts—Mukesh (32), Pawan Gupta (25), Vinay Sharma (26) and Akshay Kumar Singh (31)—also collectively earned Rs. 1.37 lakh in prison wages, sources told ANI.
Here are more details.
Details
Vinay punished most; broke 11 Tihar rules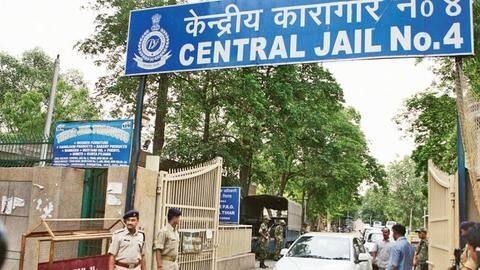 According to the news agency, during their seven-year stay at Tihar, Akshay was punished once, Mukesh thrice, Pawan eight times, while Vinay broke the most rules and was punished 11 times.
Separately, Pawan earned Rs. 29,000 in prison wages, Vinay earned Rs. 39,000, and Akshay earned Rs. 69,000, sources told ANI.
Mukesh, however, chose not to do any labor work in prison.
Information
Mukesh, Pawan, Akshay failed to clear Class X in prison
Sources also told the news agency that Mukesh, Pawan, and Akshay took admissions for Class X in 2016 and appeared for examinations, which they failed to clear. Meanwhile, Vinay enrolled in a bachelor's degree program in 2015, however, he didn't complete the course.
Execution
Four convicts will be hanged on January 22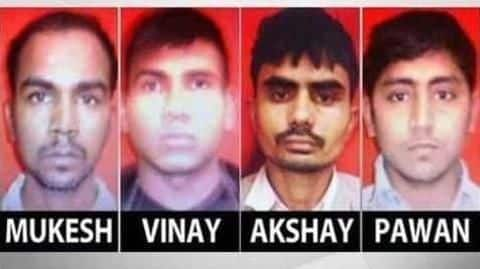 The four are scheduled to be hanged till death at 7am on January 22 at Tihar. It will be the first time for four convicts to be hanged simultaneously in India.
The Supreme Court has already rejected the convicts' pleas challenging the death sentence.
Notably, Mukesh on Tuesday appealed to President Ram Nath Kovind for mercy, however, the plea is likely to be rejected.
Information
Dummy execution conducted on Sunday in preparation
In preparation for the execution next week, a dummy execution was conducted on Sunday using sacks filled with sands, debris, and rocks. The four will be hanged by executioner Pawan Jallad, who will be paid Rs. 15,000 per execution, sources told ANI.
Visitation
Convicts allowed to meet family twice before execution
The convicts have been allowed to meet their families twice before the execution.
Reportedly, Vinay was visited by his father on Tuesday while Mukesh's mother met him last on Monday.
Pawan's family last saw him on January 7.
No one has come to visit Akshay since his wife visited him last in November. The two, however, regularly speak on the phone.
Nirbhaya case
What was the Nirbhaya gangrape cae?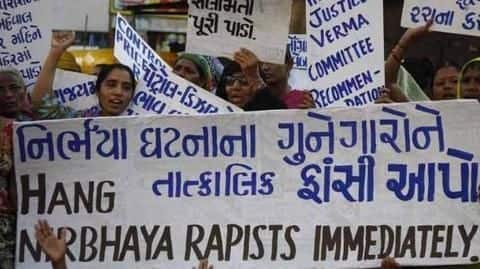 On December 16, 2012, the four convicts, and two others, gang-raped 23-year-old "Nirbhaya" on a moving bus.
The victim was penetrated with iron rods and despite committed efforts to save her, died during the treatment two weeks later.
Ram Singh, the fifth accused, died in jail in 2013, while the sixth accused, a juvenile, spent time in a reformation home and was released.