India
Attacks on doctors: One in two doctors faces violence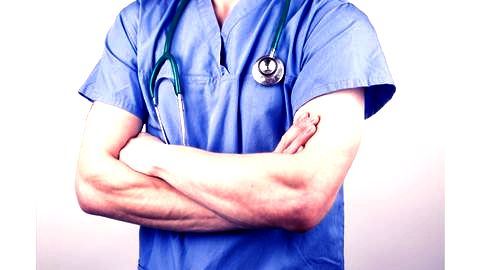 One in every two doctors at public hospitals faces violence, according to a survey conducted at Maulana Azad Medical College.
Respondents were 169 junior and senior residents, mostly working with hospitals attached to MAMC; the report was published in National Medical Journal of India.
They said the most common form of violence is verbal abuse (75%), followed by threats (51%), and physical assault (12%).
In context:
Violence against doctors in India
Introduction

Those who save lives are themselves at risk
A 2015 study by the Indian Medical Association revealed that over 75% of doctors across India have faced some form of workplace violence.
Patients' attendants/relatives were often found guilty of violence against doctors.
The violence varies from verbal abuse to threatening to physical assault.
Doctors and paramedics face most violence during peak hours and visiting hours, especially while transporting serious patients.
23 Mar 2017

Attacks on doctors: One in two doctors faces violence
Love India news?


Stay updated with the latest happenings.
Doctors

Violence continues to grow despite government's assurances
The doctors who suffered from physical violence said they felt angry, frustrated and fearful at the same time; some felt fatigued and had low self-esteem.
Dr. Vinod, MAMC Resident Doctors' Association's General Secretary, said despite the government's assurances violence continues to grow.
Doctors at private hospitals also face violence, but mostly due to unnecessary investigations or cost escalation withholding the body of a deceased.
Restricting the entry of visitors

Dr. Vinod said restricting entry of visitors to hospitals is an urgent need. He added, "It is humiliating and frustrating either to be beaten up or abused for no fault. If there is no ICU bed available or overcrowding, how is the doctor to blame?"
Reasons-1

Everyone wants to be attended to on priority: Dr. Vinod
Dr. Vinod cited two recent incidents where a junior resident was slapped and another female senior resident was verbally abused.
He said everyone wants to be given priority while some even flaunt their VIP connections.
The MAMC survey found that the most common reasons for violence against doctors are "delay in initiation of treatment" and "death of a patient."
Reasons-2

Some hospitals in Delhi hired bouncers to manage crowd
Dr. Harsh Verma, Guru Tegh Bahadur Hospital RDA's President, said theirs is a 1,200-bedded hospital but has only eight ICU beds.
Patients' relatives get aggressive if a bed with ventilator support isn't provided.
Sometimes, patients are referred to other hospitals due to lack of equipment which also leads to tension.
He added several centre-run hospitals in Delhi hired bouncers to manage crowd in emergencies.
Love India news?


Stay updated with the latest happenings.
Over 40% incidents go unreported

The MAMC survey revealed that not all cases of violence against doctors are reported, as the doctors want to avoid any legal hassles. The report said only 23 of the respondents who experienced workplace violence reported the incident.
Violence

Violence against doctors, not a solution
Anger against healthcare professionals and doctors is justifiable if people believe they have been wronged, but violence isn't a solution.
The increasing violence could deter doctors from taking up complicated cases, out of fear of violence.
Also, doctors need to show empathy and keep patients' relatives in the loop from the beginning.
Hospitals are places of caring, healing, and compassion; not violence and killings.
Why are resident doctors in Maharashtra on strike?

Approximately 4000 doctors from Maharashtra's public medical colleges and government hospitals had gone on a mass leave since 20 March, after four attacks on doctors were reported in just one week. Striking doctors demanded better security for them at these hospitals.
23 Mar 2017

Bombay HC orders striking docs to resume work
Asking Maharashtra Police to provide ample security to all government hospitals, the Bombay HC ordered all striking resident doctors in the state to end their strike immediately.
The court said it would hear the matter again in 15 days, asking doctors to amicably resolve all disputes with the state government.
The court asked the state not to take action against the doctors.
24 Mar 2017

CM Fadnavis promises security, doctors call off strike
On Thursday, Chief Minister Devendra Fadnavis had promised full support and security to resident doctors who have been on strike against being assaulted by patients' relatives.
Some resident doctors from Maharashtra Association of Resident Doctors (MARD) called off the strike late Thursday night.
Bodies like the Indian Medical Association (IMA) said they would take a final call on the mass bunk on Friday morning.