India
CM Yogi meets acid attack victim, promises action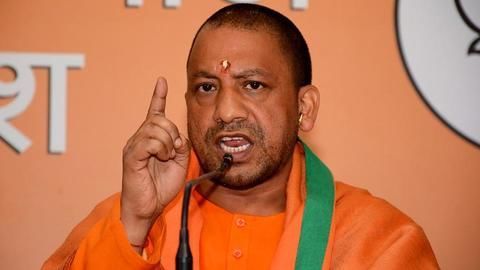 UP CM Yogi Adityanath visited the acid-attack victim at King George's Medical University hospital in Lucknow where she is being treated.
CM Adityanath promised her family that action would be taken against the perpetrators. He directed UP police to take all necessary action to bring them to justice.
Adityanath also offered a compensation of Rs. 1 Lakh to the victim's family.
In context:
Acid attack victim assaulted in UP again
24 Mar 2017

Acid attack victim assaulted by her attackers again
A woman who was gang-raped and attacked with acid, was attacked once again aboard the Allahabad-Lucknow Ganga Gomti Express. She was attacked by the same individuals who had attacked her previously.
She gave her statement to police at Lucknow's Charbagh station, and was taken to hospital by her friends.
Doctors stated that she is stable and has suffered throat injuries.
Previous

Previous assaults by same perpetrators
The woman was assaulted four times by the same individuals in the same manner.
The altercation began as the perpetrators had a property tussle with the woman and her husband. They had gang-raped her and attacked her with acid in 2009.
She was attacked once again by the same people in 2012 with a knife.
In 2013, they attacked her with acid.
Love India news?


Stay updated with the latest happenings.
Complaints

Complaints filed in vain
The woman's husband and friends filed multiple FIRs against the perpetrators.
However after each complaint the accused were arrested and then let off on bail.
Her statements were never recorded, nor was she ever called to identify the perpetrators at a police station.
She has been threatened each time and the perpetrators even threatened to do the same to her daughter.
24 Mar 2017

CM Yogi meets acid attack victim, promises action